by Abdullah Bozkurt
The Cordoba Youth Movement (Kurtuba Gençlik Hareketi), an al-Qaeda affiliated jihadist group linked to Turkish President Recep Tayyip Erdogan's government, has now set its eyes on Africa and Southeast Asia, expanding its network under ostensibly charitable works.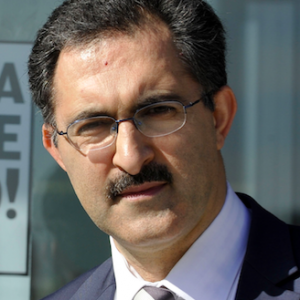 The group appears to be acting as a network hub linking various radical clerics and associations in raising radicalized youth in Turkey. A survey of its activities in Turkey and Syria suggests it is a dangerous group and that its operations, especially in countries like Ethiopia, Uganda, Malawi,  Philippines and Myanmar, need to be closely scrutinized. Kurtuba, proven to be talented in tapping in on already existing religious networks in Turkey, is alleged to have been clandestinely used by Turkey's National Intelligence Organization (MİT). If one thing is for sure, it enjoys Erdogan's political cover and acts comfortably in Turkey.
The man who has been the key ideological driver for the Kurtuba movement is Mehmet Emin Akın, a known Salafist figure who openly endorses armed jihad in Syria. Video footage posted on YouTube by Kurtuba shows this cleric preaching jihadist ideology to people in Africa. Akın says Muslims are obliged to fight against the US and Israel and hails jihadists who fight in Afghanistan, Syria and Iraq. He is staunchly opposed to democracy and secular values and claims Muslims are under attack by modern-day Crusaders and Mongols. Kurtuba has been actively promoting this cleric's sermons and features his events.
Akın has a troubled background. He was indicted in May 2000 as the leader of the Salafist movement in Turkey and charged under anti-terror laws. The police found receipts showing that he received funds from Saudi Arabia. He was convicted but later released in 2003 when Erdogan's ruling Justice and Development Party (AKP) came to power. Between 1974 and 1975, Akın served as Malatya provincial head of the National Turkish Student Association (Milli Türk Talebe Birliği, or MTTB, in Turkish), a religious/nationalist youth organization of the political Islamist National Salvation Party (MSP).
Let's recall that both Turkish President Erdogan and Parliament Speaker İsmail Kahraman were members of the MTTB back in those days. Therefore, today's alliance between Erdogan's government and Salafist movements in general, and Mehmet Emin Akın in particular, have roots going back decades. Akın, who studied in Egypt and lived in Saudi Arabia for years, has been freely roaming around Turkey, preaching Salafi ideology under the protection of Erdogan. When he was detained on May 29, 2017 over a complaint filed against him on May 11, 2016, he was released three days later by the prosecutor. While most detainees languish in custody for weeks under emergency rule in Turkey, his quick release suggests that higher-ups pulled some strings for him.
Kurtuba has been actively promoting radical Islamist ideology in Turkey, enamored with Osama bin Laden and endorsing the leadership of President Erdogan, who helped members of the group save themselves from legal complications when they ran into trouble with the law. For example, when Kurtuba's name came up in the aftermath of the assassination of Russian Ambassador Andrei Karlov on Dec. 19, 2016, investigators were quick in downplaying that aspect. Murat Oduncu, a Salafist and known operative for Kurtuba, admitted that he had met with Mevlüt Mert Altıntaş, the 22-year-old Turkish police officer who killed Karlov in cold blood and chanted jihadist slogans before he was shot dead by police who responded to the scene. Although Oduncu confessed the killer had shown an interest in Kurtuba's work and said he had urged him during a meeting to sign up with the special operations unit of the police force, Turkish authorities kept Oduncu out of the scope of the investigation into the murder of the Russian envoy.
Likewise, when Kurtuba members were investigated or even arrested on charges of al-Qaeda and ISIL links in several instances, the Erdogan government used backdoor channels to intervene and thwarted the criminal prosecutions and secured their release. For example, when the Turkish security services rounded up dozens of al-Qaeda and ISIL suspects in November 2015 in southeastern Adana and other provinces, Kurtuba played a role in helping them get released.
Kurtuba was among the groups Erdogan called on for help when he needed to get people out to hold rallies in support of his leadership. Video footage shows the group was holding vigils in front of Erdogan's presidential palace in Ankara in the aftermath of a failed coup bid on July 15, 2016 and handing out promotional materials advertising the group's radical ideology. Many protest rallies in Istanbul and Ankara against Syria, Russia and the US were organized by this group as well.
It was the Kurtuba group that rushed to the aid of radical cleric Nureddin Yıldız when he was under public criticism for delivering scandalous remarks like Islam allowing the marriage of underage girls as young as six. Yıldız, known as the family cleric of Turkish President Erdogan, was the key figure in radicalizing the killer of the Russian ambassador who attended Yıldız's venomous preaching circle in Ankara's Bayrampaşa district, a neighborhood from where the Islamic State in Iraq and the Levant (ISIL) drew recruits, according to a New York Times article on Sept. 15, 2014. Yıldız is a frequent keynote speaker at events organized by the Turkey Youth Foundation (TUGVA), which is managed by Erdogan's son Bilal Erdogan.
Kurtuba is also connected to the Humanitarian Relief Foundation (IHH), which is strongly backed by the Erdogan government. The IHH, accused of shipping arms to jihadist groups in Syria according to documents provided to the UN Security Council by Russia, has coordinated some activities in Syria in cooperation with Kurtuba. Ayhan Altıntaş, a volunteer who used to work with the IHH, is the key man who facilitated and directed Kurtuba actions in Syria in December 2015. Altıntaş, who also joined the Gaza-bound aid flotilla Mavi Marmara, is a notorious radical figure whose name was revealed as an arms dealer in an indictment filed in Turkey's Niğde province. According to wiretap records dated July 1, 2014, Altıntaş was mentioned as the arms procurement guy for jihadist groups.
Altıntaş is now busy promoting jihadist groups on the al-Qaeda linked website genconcu.com. He published a long interview with Omer Abdullah, leader of the Sultan Abdulhamid Han Brigade (Liwa al- SultanAbd al-Hamid) in Syria which was allied to the al-Nusra Front. In the interview, Omer Abdullah was quoted as saying that they love Turkish President Erdogan and consider him to be their leader. No wonder this jihadist leader was hailed as a hero at a town hall meeting held in Turkey's Malatya province, which is controlled by Erdogan's ruling AKP. Abdullah is also reported to have attended to a secret meeting in Ankara in July 2015.
An important cleric, Abdülmetin Balkanlıoğlu, a radical pro-Erdogan imam who has a sizable following in Turkey and Europe, appears to have been cooperating closely with Kurtuba. His organization, called the Eyüp Sultan İlim Kültür Hizmet Vakfı (Eyüp Sultan Foundation for Science, Culture and Service), has organized joint events with Kurtuba in Turkey and Africa. Balkanlıoğlu's foundation signed up for Kurtuba's campaign to dispatch pickup trucks to Syrian jihadists so they could convert them into killing machines.
Balkanlıoğlu was dismissed from his government job as an imam in 2006 for his radical views. In one video, he was seen advocating a view that Muslims in Syria were battling against the US, Russia and China and urging them to martyr themselves as part of jihad. He mobilized his followers for pro-Erdogan rallies in Turkey last year and even appeared at a public meeting held in front of Erdogan's private home in the Kısıklı district of Istanbul, whipping up the crowd with a fiery speech. He said all unlawfully seized assets of the Gülen movement, valued at around $13.5 billion according to government figures, were war spoils for Muslims to enjoy.
Kurtuba appears to be working with another dozen or so foundations. It started publishing a magazine called Hamra in October 2016 and set up the Hamra Association to run the publication. This scheming web of jihadist networks runs deeper that it appears, and its cross-border activities need to be monitored and investigated. Given that there is no political will to do so in Erdogan's Turkey, where it enjoys impunity and receives support, Turkey's allied and partner nations must be vigilant of what this group has been doing in their own territories.