Turkish President Recep Tayyip Erdoğan's campaign of transnational repression launched against dissidents continues to take a toll on real and perceived members of the Gülen movement. 
With the recent rendition of a teacher from Kenya and the disappearance of an education administrator in Kyrgyzstan, it had become clear that even when Turkey's combative leader is cornered and surrounded by all kinds of troubles, he does not relent in his global pursuit of Gülenists.
Erdoğan has been targeting followers of the Gülen movement, inspired by US-based Turkish Muslim cleric Fethullah Gülen, since the corruption investigations of December 17-25, 2013, which implicated then-Prime Minister Erdoğan, his family members, and his inner circle.
Dismissing the investigations as a Gülenist coup and conspiracy against his government, Erdoğan designated the movement as a terrorist organization and began to target its members. He intensified the crackdown on the movement following an abortive putsch in July 2016.
According to the latest information provided by Turkish officials, 622,646 people have been the subject of investigation and 301,932 have been detained, while 96,000 others have been jailed due to alleged links to the Gülen movement since the failed coup.
There are currently 25,467 people in Turkey's prisons who were jailed on alleged links to the Gülen movement, the official data indicate.
The government also removed more than 130,000 civil servants from their jobs on alleged Gülen links following the coup attempt.
In addition to the thousands who were jailed, scores of other Gülen movement followers had to flee Turkey to avoid the government crackdown.
A renowned educator goes missing in Kyrgyzstan 
Orhan İnandı, the founder and president of the Turkish-Kyrgyz Sapat school network operating in Kyrgyzstan and a Kyrgyz citizen, went missing in Bishkek on Monday and is feared to have been abducted by Turkey's spy agency.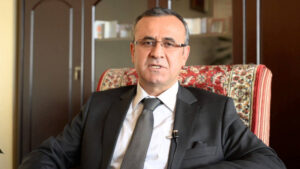 İnandı left his house at around 8 p.m. on Monday for a meeting at a nearby café. He was last contacted by a friend at around 9 p.m. Attempts by his family to contact him all failed. İnandı's Toyota Lexus was found parked in an area around eight kilometers from his house at around 3 a.m. on Tuesday. The car's doors were open and its tires were flat. His family immediately notified the Kyrgyz police about the disappearance, demanding an urgent investigation into his whereabouts.
Dozens of Kyrgyz students and their parents, meanwhile, gathered in front of the Turkish Embassy in Bishkek on Tuesday, carrying placards that read in Kyrgyz and Russian, "Where is Mr. İnandı?" Some reports suggested that İnandı was being held at the embassy building.
People close to the family said there was a private jet waiting at Manas International Airport in Bishkek that was not listed on scheduled flights, raising suspicions that the jet could be used to return the teacher to Turkey where he will possibly face prosecution.
Guilt by surname: the case of Selahaddin Gülen
Turkish spies have arrested and brought back to Turkey a nephew of Fethullah Gülen living in Kenya.
The state-run Anadolu news agency reported that Selahaddin Gülen was brought back to Turkey by agents from Turkey's National Intelligence Organization (MIT), quoting unnamed security sources, but did not say which country he was arrested in.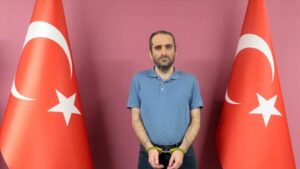 The agency published a photograph of the detainee in handcuffs with a Turkish flag on either side but did not say whether the MİT operation took place with the coordination of the host country.
Selahattin Gülen's brother Kemal Gülen, a journalist and TV host who is also in exile, tweeted that his brother was kidnapped in Kenya and forcibly taken to Turkey despite the fact that the Kenyan courts had ruled against his extradition.
According to a recent report by Freedom House on transnational repression, Turkey has become number one among countries that have conducted renditions from host states since 2014. The Turkish government has pursued its perceived enemies in at least 30 host countries spread across the Americas, Europe, the Middle East, Africa and Asia since July 2016.
"Ankara's campaign has primarily targeted people affiliated with the movement of religious leader Fethullah Gülen, which the government blames for the coup attempt," the report said.
The report sheds light on the corruption and co-optation of some host country institutions including local police or security services that arrested Turkish citizens, who are then held in detention for a short period before being secretly transferred to Turkish custody and immediately taken to Turkey on Turkish aircraft.
"Turkey's top officials openly claim credit for the kidnapping offensive against the Gülen movement, and praise the role of the MİT in the renditions," the report stated.
According to recent official statements by the interior ministry, more than 110 alleged members of the movement have been brought back to Turkey as part of the government's global campaign.
Erdoğan's long arm in Europe: the cases of Moldova and Kosovo
Kahraman Demirez, Mustafa Erdem, Hasan Hüseyin Günakan, Yusuf Karabina, Osman Karakaya and Cihan Özkan were arrested in Kosovo at Turkey's request in March 2018 over alleged links to schools financed by the Gülen movement and were handed over to Turkish authorities.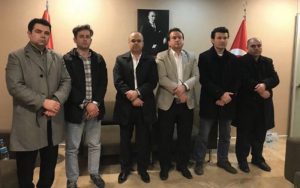 At its peak, the Gülen movement operated schools in 160 countries, from Afghanistan to the United States. Since the coup attempt, Turkey has pressured allies to shut down Gülen-run institutions.
In November 2020 the United Nations Working Group on Arbitrary Detention (WGAD) concluded that the arrest, detention and forceful transfer of the six Turkish teachers by Kosovar and Turkish state agents was arbitrary and in violation of international human rights norms and standards.
The teachers were handed over to Turkish agents at Pristina International Airport.
Days after the six men were expelled, Kosovo's prime minister, Ramush Haradinaj, dismissed the country's interior minister and secret service chief because he was not told the six would be deported to Turkey.
A parliament commission report concluded that the deportation was illegal and that the constitution was violated 31 times during the arrests.
Kosovo's opposition has accused President Hashim Thaci of ordering the deportations because of his close relations with Turkish President Erdoğan. Thaci has denied any wrongdoing.
Günakan, one of the six, has been sentenced to eight years in prison.
Kosovar authorities have indicted three individuals involved in the illegal deportation.
The three individuals are Driton Gashi, former head of the Kosovo Intelligence Agency; Valon Krasniqi, director of the Department of Citizenship and Migration at the Interior Ministry; and Rrahman Sylejmani, head of the Directorate of Migration and Foreigners in the Kosovo Border Police.
Gashi and Krasniqi are both accused of "abuse of official position or authority," while Sylejmani is accused of both "abuse of official position or authority" and "illegal deprivation of liberty."
Kosovo was not the only European country from which Erdoğan sought to render Gülenists.
Vasile Botnari, the former head of the Moldovan secret service, received a suspended sentence and a substantial fine over the rendition of seven Turkish teachers to Turkey in September 2018.
The Turkish teachers worked for Horizont, a chain of private high schools, and were apprehended in a joint raid by the Turkish and Moldovan secret services.
The secret service agents summarily deported the teachers to Turkey without granting them the right to asylum.
Intelligence officials reportedly targeted the teachers over a complaint filed by the Turkish ambassador. Turkey charged them with affiliation with the Gülen movement.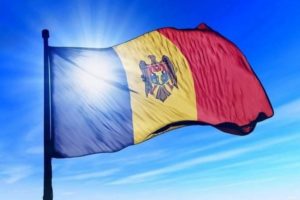 The teachers received jail sentences ranging from six-and-a-half to 12 years and are currently imprisoned in Turkey.
In June 2019 the European Court of Human Rights (ECtHR) ruled that the Republic of Moldova had violated the rights of the five teachers by deporting them to Turkey, where they faced arrest.
"Depriving the applicants of their liberty in this way amounted to an extra-legal transfer of persons from the Moldovan territory to Turkey which circumvented all guarantees offered to them by domestic and international law," the ruling said.
From Cambodia to Gabon, Ankara's witch-hunt goes global
Turkey signed secret agreements with multiple countries in order to conduct extraterritorial abductions of suspected state dissidents, according to a joint letter written by four UN rapporteurs.
The letter, dated May 2020, notes allegations of secret agreements signed with Azerbaijan, Albania, Cambodia and Gabon –- all countries for which the UN has received reports of human rights violations regarding the abduction of Turkish nationals.
Turkey also targeted nationals in Afghanistan, Kosovo, Kazakhstan, Lebanon and Pakistan, according to the letter.
The agreements signed were written in a way that has deliberately allowed Turkey to pursue its crackdown abroad, the UN letter said.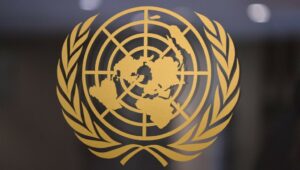 "The [Turkish] Government has signed bilateral security co-operation agreements with multiple States allegedly containing broad and vague references to combatting terrorism and transnational crime. Sources claim that the agreements have been phrased ambiguously to allow for expulsion or abduction of anyone deemed to be a 'security risk' from third countries party to the agreements," it said.
The abductions generally tend to follow a similar pattern, the letter said.
After Turkey fails to secure a legal extradition, authorities resort to illegal covert operations. Targeted individuals are placed under "around-the-clock surveillance, followed by house raids and arbitrary arrests in undercover operations by law enforcement or intelligence officers in plainclothes," the letter explained.
Once arrested, the target is taken to an unmarked vehicle by force, after which they can remain forcibly disappeared for up to several weeks before deportation.
"During that period they are often subjected to coercion, torture and degrading treatment aimed at obtaining their consent on voluntary return and at extracting confessions that would inform criminal prosecution upon arrival in Turkey," the letter said.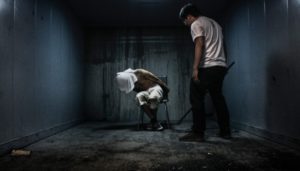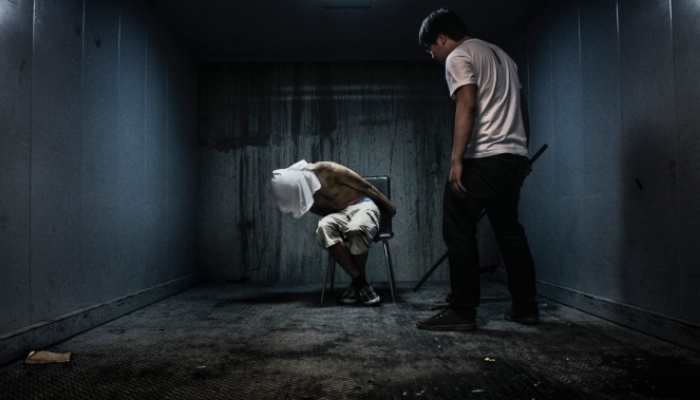 Turkish operatives tend to use a variety of torture methods to obtain these forced confessions, including food and sleep deprivation, waterboarding, electric shocks and beatings, the rapporteurs wrote in the letter based on personal testimonies.
"This is coupled with threats against lives, security and personal integrity of family members and relatives," the UN rapporteurs said. 
The UN report is in keeping with the allegations of Zabit Kişi, 48, who said he was tortured for more than three months after being abducted from Kazakhstan by Turkish intelligence agency MİT.
In September 2017 a MİT team forcibly removed him from the Almaty airport and put him on a plane he described as painted with a camouflage pattern.
A minivan picked him up after landing at the airport in Ankara, and he was driven to what he described as a freight container where he was subjected to torture and abuse for more than three months. The three-square-meter container had no window, and he could barely move around. "It was like a tomb to me," he recalled. "My only escape from there was my death. I never imagined death could seem so pleasant."
The MIT officers stripped him naked, slammed him against the wall, attempted to sodomize him with a hard object, electrocuted and crushed his toes and threatened to kill him. He had no access to legal representation or any other contact with the outside world.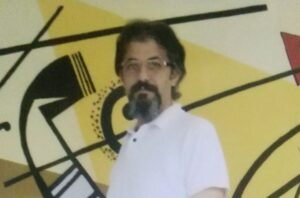 Kişi turned up in an Ankara court on January 18, 2018, having drastically lost weight and claiming he was tortured. He was later sentenced to 13 years, six months in prison on terrorism-related charges.
Starting in 2016 Turkey intensified its efforts to bring back Gülen followers from around the world.
"We will return to the country one by one those [Gülenists] who fled and now think they're safe," Erdoğan vowed at the time.
His administration commenced an offensive against perceived Gülenists all around the world.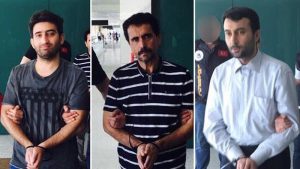 In October 2016 Malaysian police detained Turkish nationals Turgay Karaman, 43, İhsan Aslan, 39, and İsmet Özçelik, 58. According to their relatives, they were held incommunicado for a few days after turning up in police custody. Malaysian authorities handed them over to Turkey in May 2017.
In the same month, Muhammet Furkan Sökmen, a Turkish teacher working for two schools established by Gülen movement followers in Myanmar, was forcibly returned to Turkey despite his cries for help on social media.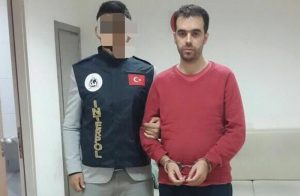 According to the Anadolu news agency, Sökmen, who was an executive at the Horizon International Schools at the time, was first deported to Bangkok on May 24, 2017.
Despite his calls, he was taken back to İstanbul in the company of Turkish police on a Turkish Airlines flight.
On May 26, 2017 Human Rights Watch condemned the conduct of the government leaders in Yangon and Bangkok.
"Both Myanmar and Thailand had the opportunity to do the right thing and provide this school administrator with access to #UNHCR so that his serious fears of persecution and possible torture if returned to Turkey could be examined. To do so would have been both humane and rights respecting, but both governments took the apparently cynical view that Turkey can do whatever it wants with its citizens, even those residing legally in other countries," the rights group said.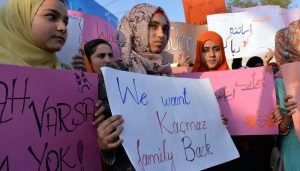 Former PakTurk School director Mesut Kaçmaz, his wife Meral Kaçmaz and daughters Huda Nur and Fatma Huma, 17 and 15 at the time, respectively, were abducted from their home at midnight in Lahore on Sept. 27, 2017. Despite the court orders banning their deportation, they were deported illegally to Turkey by Pakistani authorities in October 2017.
The four members of the Kaçmaz family had been living in Pakistan under the protection of the UNHCR.
2018: the year of rampant renditions
Most of the legal and illegal deportation cases involving Gülen movement followers that made it into the international media and were reviewed by international bodies took place in 2018.
While the exact date is unknown, in 2018 İsa Özdemir, Mehmet Çelik, Ayhan Seferoğlu, Faik Semih Başoğlu and Erdoğan Taylan were abducted by MİT from Azerbeijan, with the alleged complicity of the country's authorities despite the victims' legal residence permits.
In April of the same year, another Turkish national, Mustafa Ceyhan, a businessman allegedly affiliated with the Gülen movement, was abducted in front of a courthouse in Baku, Azerbaijan, was flown to Turkey the next day.
The same month saw MİT's rendition of three Turkish nationals linked to the Gülen movement from the African country of Gabon.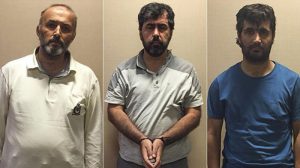 Osman Özpınar, İbrahim Akbaş and Adnan Demirönal were detained in Gabon on March 23 and taken to Turkey from Libreville by a private jet.
Early in July 2018, MİT abducted Yusuf İnan and Salih Zeki Yiğit in Ukraine.
The same month saw a bid by MİT to abduct Veysel Akçay, the general director of schools affiliated with the Gülen movement in Mongolia, which proved that such operations were not always a success.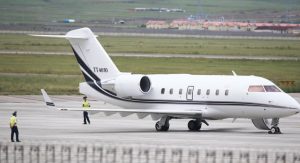 Following efforts by international rights groups to alert the authorities in the country, the Mongolian Foreign Ministry issued a statement underlining that such an unacceptable act would be "a violation of Mongolia's sovereignty and independence" and that Mongolia would strongly object to it.
The charter aircraft used by MİT, which was spotted as it waited on the runway for eight hours, returned to Turkey without any passengers.
Mexican national handed over by Cambodia to Ankara
During its 88th session, on November 26, 2020, WGAD concluded that the arrest, detention and forcible transfer of Turkish-Mexican national Osman Karaca in Cambodia on October 14, 2019 was arbitrary and in violation of international human rights norms and standards. The working group found serious human rights violations perpetrated by agents acting on behalf of the governments of Cambodia and Turkey.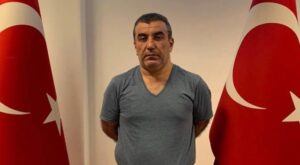 Karaca, the Turkish-Mexican former director of a school affiliated with the Gülen movement, was arrested by eight policemen while he was at a bank on Oct. 14 in the capital city of Phnom Penh.
On October 18, 2019 Karaca was handed over to Turkish authorities, which enabled his illegal transfer to Turkey on a special flight, landing in Turkey the following day, October 19, 2019. Since October 25, 2019 Karaca has been held in solitary confinement despite severe and life-threatening disabilities.
In August of the same year, Malaysia summarily extradited Arif Komiş, 44, Ülkü Komiş, 38, and their four children to Turkey. 
In an opinion, WGAD expressed its concern "over the pattern that all these cases follow and recalls that under certain circumstances, widespread or systematic imprisonment or other severe deprivation of liberty in violation of the rules of international law may constitute crimes against humanity."
No end in sight 'as long as Erdoğan is in power'
Speaking to the Financial Times on Turkey's global witch-hunt, Nate Schenkkan, director of research strategy at Freedom House, said, "Turkey has done illegal renditions from more countries in the last six years than any other country in the world."
"It will never end, not as long as Erdogan is in power . . . this is such a high priority for them that they will sacrifice other foreign policy goals," Schenkkan added.
Kyrgyz authorities called on to find İnandı
On Wednesday a group of protestors marched from the Turkish Embassy to the presidential palace where they called on the Kyrgyz president to make a statement about the whereabouts of the missing educator.
The Sapat schools' general director, Amir Sultanmuratov, held a news conference on Wednesday asking Kyrgyz authorities to find İnandı while praising the missing man for his contributions to the educational activities in the country.