Fatma Akyüz, a 116-year-old Turkish woman who lives in the northeastern province of Artvin, has managed to survive a coronavirus infection, according to Turkish media reports.
"I was in the hospital for one day. I didn't want to stay there any longer and wanted to go home. My children took care of me, and thank God, I have recovered," Akyüz, who was born in 1904, told reporters.
The woman, who lives in the village of Dokuzoğul, recently began to show symptoms of COVID-19 and was taken to a hospital by her children where she tested positive for the coronavirus.
Akyüz said she had visited her children in the western province of Bursa and fell ill after returning to her village in Artvin.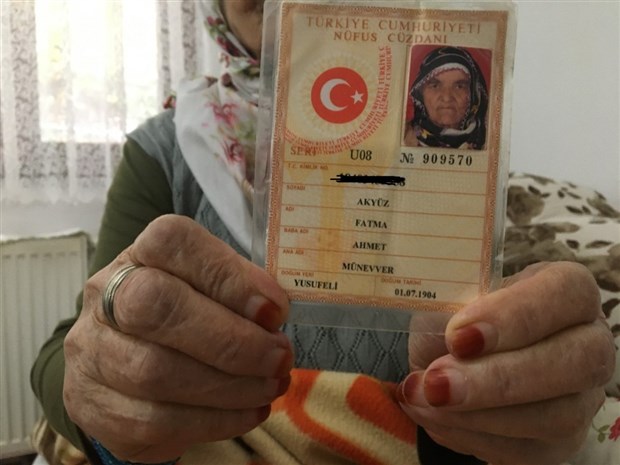 The elderly woman said she suffered from a loss of appetite and a cough during the course of the infection but did not have significant body pain.
"I ate things like onions, fermented vegetables and salad," said the woman.
Akyüz's daughter Şengül Atun said the entire family was happy about their mother defeating the coronavirus. She said Akyüz only has some residual coughing and is generally doing very well.
Akyüz has 11 children, 32 grandchildren and 38 great-grandchildren.
In Turkey elderly people generally live with their children in extended families, with nursing homes not preferred to the extent they are in Europe and the US.
Senior citizens are especially vulnerable to COVID-19, and the pandemic has claimed hundreds of thousands of lives among the elderly around the world.
Turkey is among the nations hardest hit by the coronavirus in Europe. The Turkish health minister on Dec. 9 reported a total of 31,712 new infections and 217 COVID-19 deaths over the past 24 hours.
Turkey reported its first coronavirus case on March 11. The total number of coronavirus cases in the country has exceeded 1.5 million, while the total death toll stands at 15,531.