Cevheri Güven
German authorities have taken action to deport a Turkish teacher who applied for asylum in the country to Turkey, where he faces an arrest warrant due to his links to the Gülen movement, accused by the Turkish government of masterminding a failed coup in 2016.
The movement strongly denies any involvement in the failed putsch.
Mustafa Kaşka is one of thousands of individuals who had to flee Turkey to avoid a massive crackdown the Turkish government launched on Gülen movement followers in the aftermath of the failed coup. The teacher, whose application for asylum in Germany on Nov. 25, 2019 was denied, was removed from a refugee camp in the German city of Giesen on Tuesday by police and taken to Frankfurt Airport for deportation. The appeals process for the teacher's asylum application is still under way.
Kaşka, who broke down as he was being transported to the plane, saying he would be arrested if he was sent back to Turkey, was taken from the aircraft stairs to a police station in Darmstadt.
The teacher was the director of a student dormitory in the western Turkish province of İzmir. The dormitory was closed down due to its links to the Gülen movement following the coup attempt. Kaşkar, who began to work as a teacher at a private school in İzmir, was later fired from his job in 2018 based on an order from the İzmir Governor's Office due to his ties to the Gülen movement.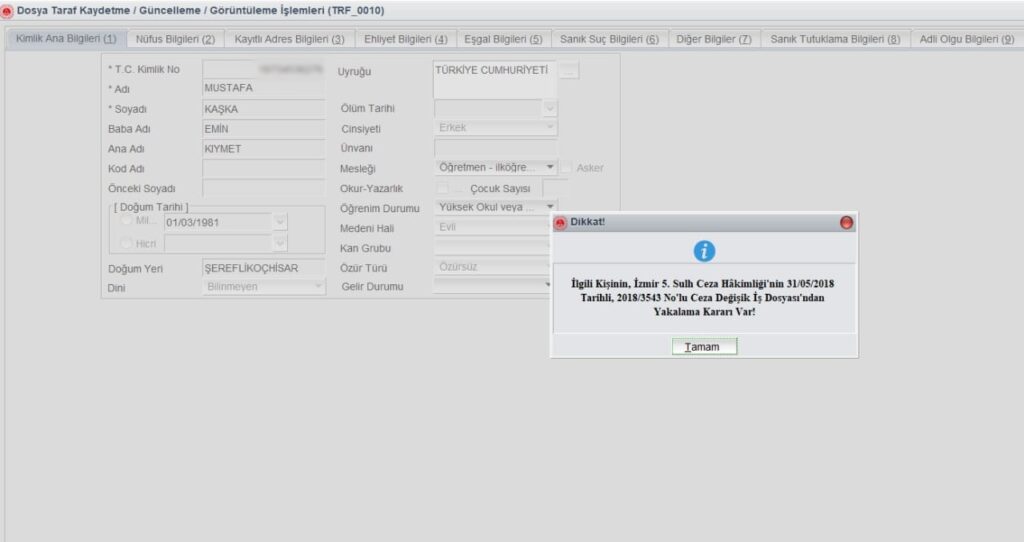 The teacher told Turkish Minute in a phone interview from the police station in Darmstadt that being director of a Gülen-linked organization is tantamount to the Turkish government of being the leader of a terror group since the Turkish government describes the movement as a terrorist organization.
Kaşkar said he fears being tortured in Turkey, where there are widespread claims and reports of maltreatment and torture of inmates in prisons.
"I know that people who are tried on charges of terrorist organization leadership are subjected to torture. That's why I went into hiding in Turkey and decided to flee. I looked for a way to flee for months. I had to remain in hiding for one-and-a-half years. Then I was finally able make my way to Greece by crossing the Evros River on a refugee boat on Sept. 23, 2019. I came to Germany on Nov. 25, 2019 and applied for asylum," Kaşkar told Turkish Minute.
Germany's Federal Office for Migration and Refugees (BAMF) denied Kaşkar's asylum application, but the teacher appealed BAMF's decision at a German court. The appeal is still pending.
The teacher said he cannot understand why the German authorities are seeking to deport him when his appeal is still in progress. He said BAMF's denial of his asylum application was wrong in the first place because he submitted all the necessary documents as well as a decision by a Turkish court showing an arrest warrant for him.
"I am just a teacher. I did not commit any crime. I don't want to spend my life in prison due to my political views. I am calling on rights organizations and the public to raise their voices against my deportation, and I expect BAMF to examine my asylum case again," said the teacher.
According to a statement from Turkish Interior Minister Süleyman Soylu on Nov. 26, a total of 292,000 people have been detained while 96,000 others have been jailed due to alleged links to the Gülen movement since the failed coup. The minister said there are currently 25,655 people in Turkey's prisons who were jailed due to links to the Gülen movement.