Qatar has acquired 10 percent of the İstanbul Stock Exchange (Borsa İstanbul) by paying two-and-a-half times its market value. This is not the first generosity shown by Qatari Emir Sheikh Tamim bin Hamad Al Thani to Turkish President Recep Tayyip Erdoğan. Erdoğan's private Boeing 747-8 jet worth $400 million was a gift from Al Thani.
Qatar's largesse to Erdoğan's government is reciprocated by Turkey in the form of economic agreements and defense industry and military cooperation. Al Thani and Erdoğan were at times seen searching by helicopter for land for potential investment in Turkey, at times cooperating on the same sides of military conflicts.
Qatar's investments in Turkey
While Turkey for the most part attracted investment from Europe in the early 2000s, after 2010 it established a relationship with the Qatar Investment Authority (QIA), Qatar's sovereign wealth fund. This coincided with the time when Erdoğan's government was experimenting with neo-Ottomanism. Starting with the finance sector, Qatar's investments in Turkey quickly reached $25 billion.
In addition to banking, Qatari companies were also interested in other types of financial institutions. The Qatar National Bank introduced itself to the Turkish banking sector and moved to acquire Finansbank. Afterwards, ABank was sold to Qatar in its entirety. Qinvest, a Qatari Islamic finance group, acquired Ergo Portföy in 2016 and changed its name to Qinvest Portföy.
Qatar subsequently got into media and bought Digitürk, Turkey's biggest broadcasting platform.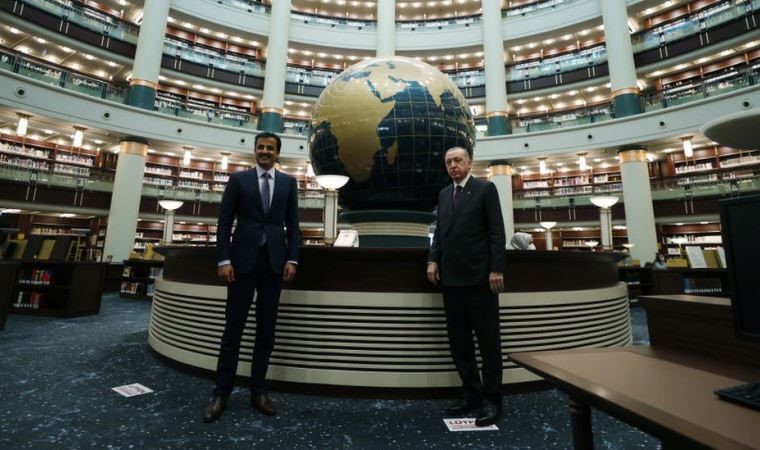 The sale of 10 percent of the İstanbul Stock Exchange to Qatar is indicative of Erdoğan's recent financial difficulties. His son-in-law Berat Albayrak stepped down as treasury and finance minister after a political crisis. Qatar's acquisitions, which closely followed the resignation, were interpreted by the Turkish opposition as yet another lifeline to Erdoğan.
Back in 2018 Qatar had invested some $15 billion and offered loans to Turkey amid a currency crisis that saw the lira fall to record lows against the US dollar. When Turkey slid back into currency turbulence at the beginning of the COVID-19 pandemic, Qatar rushed to help and increased the upper limit of swaps between the two central banks to $15 billion.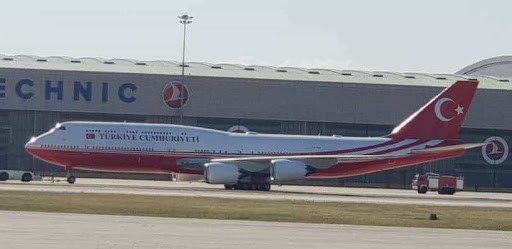 Real estate investments
Qatar also recently acquired part of the İstinye Park Mall, one of Turkey's most valuable real estate assets. For $300 million, Qatar Holding bought 42 percent of İstinye Park. Also, the operating rights of the Port of Antalya, Turkey's largest tourist destination, were transferred to Qatari company Q Terminals until 2028 for $140 million. The Haliç Golden Horn Project, which consists of constructing a new hub for cruise ship tourism in İstanbul, is being carried out in partnership with Qatari capital.
Sheikha Moza bint Nasser, the mother of Emir Al Thani, is one of the biggest investors in the Kanal İstanbul project, an ambitious plan to build an artificial sea-level waterway bisecting the European side of İstanbul to connect the Black Sea to the Sea of Marmara and the Mediterranean. While reports said Sheikha Moza bought land around the projected construction site, the size of the purchase remains undisclosed.
The Erbilgin Mansion, Turkey's most expensive mansion, and the world's fourth most expensive house has belonged to Qataris since 2015. Abdulhadi Mana Al Hajri, Emir Al Thani's father-in-law, paid €100 million for the mansion overlooking the Bosporus.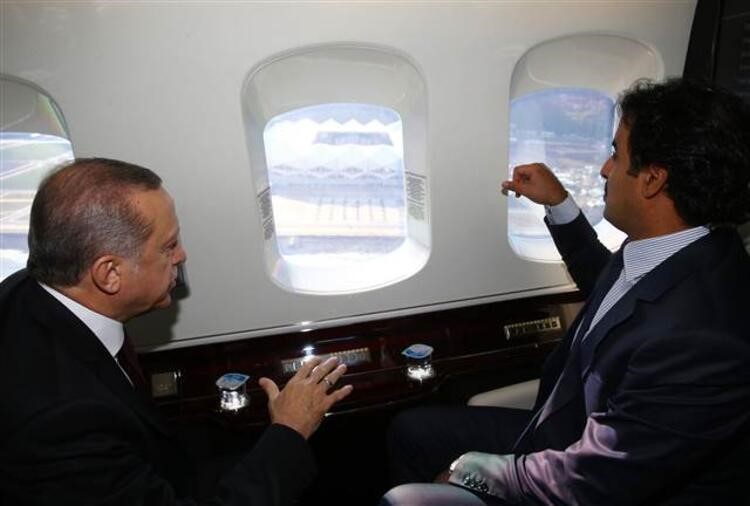 Two countries that support the Muslim Brotherhood
Al-Thani is the leader that Erdoğan sees the most frequently. The leaders held three summits within the last three months. In the first, Erdoğan visited Qatar. Over the past five years, they have officially met 28 times. What brought them together as strategic partners was the Syrian conflict, in which Erdoğan and Al Thani united in their strong support for militant groups, including jihadists, which fought against the Bashar al-Assad government in Damascus. In addition to financial support, they also provided logistical and military assistance. Cargo planes belonging to Qatar Airways made hundreds of landings at the Gaziantep airport near the Turkish-Syrian border, with their flight numbers concealed.
The cooperation in Syria continued in Egypt, where Turkey and Qatar were the most significant sponsors of the Muslim Brotherhood government, which was toppled in a 2013 coup. As a result of this policy, the two countries came to be at odds with the rest of the Arab world and faced embargoes and boycotts.
Military cooperation
Qatar and Turkey also move in lockstep in Libya, where they support the Tripoli-based Government of National Accord (GNA) against the eastern army of Khalifa Haftar, backed by Egypt and the United Arab Emirates. The Turkish Armed Forces (TSK) are directly involved in the Libyan conflict, and under an agreement signed in August, Turkey and Qatar have undertaken to shape the new Libyan army established by the GNA and to train its officers.
Turkey established a military base in Qatar in 2015 and a second one in 2019. A tank and pallet factory, one of Turkey's most strategic facilities, was sold to the Qatar Armed Forces Industry Committee shortly after its acquisition by pro-Erdoğan businessperson Ethem Sancak.
Private sector acquisitions
Qatar's purchases in Turkey are not limited to the public sector. Dozens of large Turkish corporations, such as luxury clothing brands Boyner and Network, food company Banvit and several construction firms, were also bought by Qatari funds.