Muhammet Safi, the head of the archives department at the Turkish presidency, on Tuesday tweeted a list targeting celebrities who supported an opposition hashtag after the cancelation of the results of the İstanbul mayoral election, the Artı Gerçek news website reported.
Safi tweeted a picture of a notebook page on which a list of numerous celebrity names was handwritten, with the caption "record."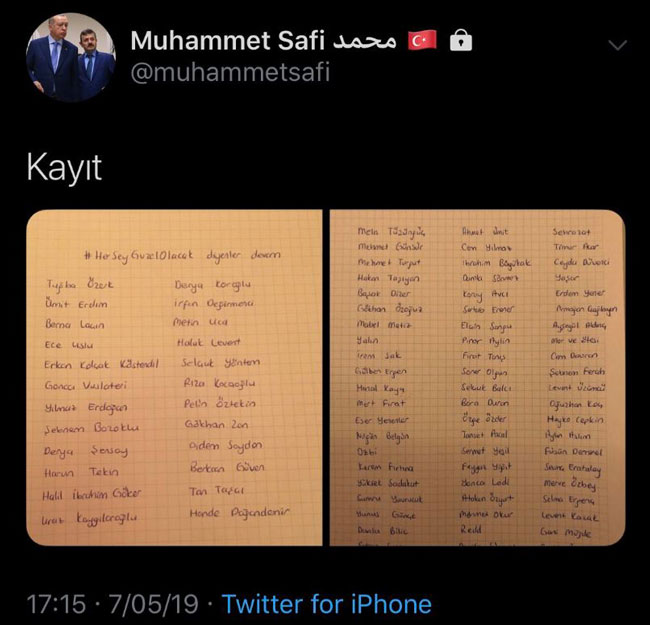 The list included a number of singers, actors and filmmakers who tweeted messages with the hashtag #herşeyçokgüzelolacak, meaning "Everything is going to be OK."
It became a motto on Turkish social media after Ekrem İmamoğlu, who was the winner of the mayoral election March 31, called on everyone to speak up.
Safi protected its account after the tweet caused outrage.
Turkey's Supreme Election Board (YSK) on Monday canceled the results of the İstanbul mayoral election, revoking the mandate granted to İmamoğlu, who was elected from the ranks of the main opposition Republican People's Party (CHP).
The YSK made its decision upon a series of objections filed by the ruling Justice and Development Party (AKP) after its candidate was defeated by İmamoğlu.