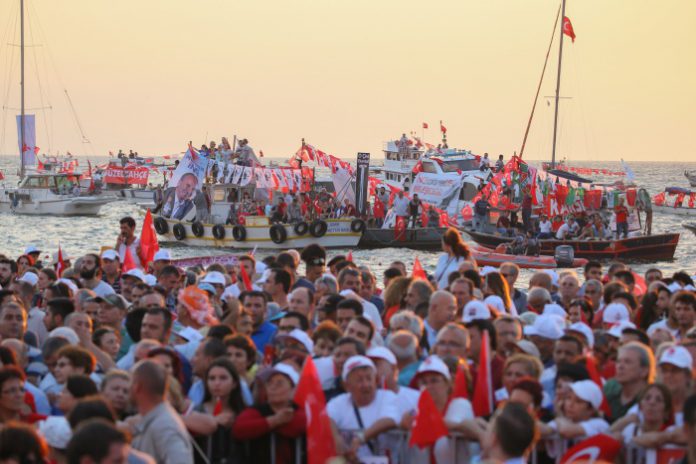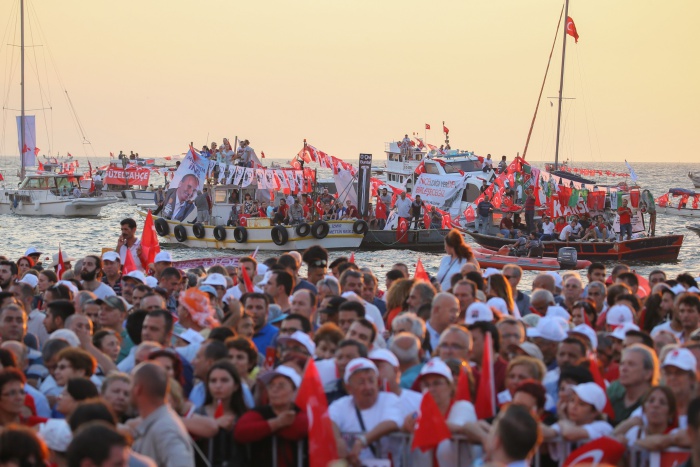 Four people who allegedly insulted Turkish President Recep Tayyip Erdoğan during a rally for Republican People's Party (CHP) presidential candidate Muharrem İnce on Thursday in İzmir have been detained by police, the state-run Anadolu news agency reported.
The detentions came after an investigation was launched over a video shared on social media showing a group of people having dinner that included alcohol outside a restaurant and chanting anti-Erdoğan slogans.
In the video, which was taken from the balcony of a nearby house, the group says: "You have gotten power four times, and you have f*cked the country. Get the f*ck out, Recep Tayyip!"
According to the report, police located the restaurant in the Alsancak district of İzmir and identified the people by examining the camera footage after the Izmir Chief Prosecutor's Office launched an investigation into the group for insulting the president.
Four of the group have been detained, while a search is underway for the others.