Turkish Ambassador to Macedonia Tülin Betül Kara last week made remarks that shocked the country about schools linked to the faith-based Gülen movement operating there, implying that they were raising students to be terrorists, according to the Romanya Haber website.
Speaking at a Turkish government-backed Maarif Foundation school in Tetovo province, Kara said on May 5: "Let's all register our children in these schools. As parents, if we do not want our kids to be terrorists, we should prefer these schools."
Following her remarks, Zerijeta Jajaga, a Macedonian journalist, on May 8 posted a statement on Facebook saying her two children study at the Gülen-linked Yahya Kemal School and that she is proud of them. Other parents joined Jajaga on social media, sharing their children's photographs.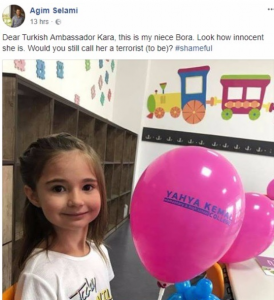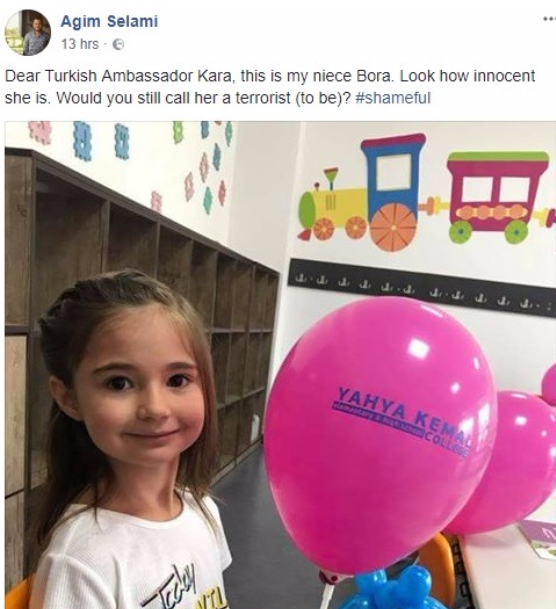 The Macedonia Education Ministry weighed in on the issue by issuing a statement, according to the portalb.mk news website, saying that the Maarif Foundation's school was not yet accredited by the country's education system. Regarding the ambassador's remarks, it only said, "We do not comment on ambassadors' remarks."
Another Macedonian news outlet, tetovasot.com, also covered the issue, highlighting that Macedonian Prime Minister Zoran Zaev's grandson is also a student at the Yahya Kemal School.
As a part of Turkish President Recep Tayyip Erdoğan's witch-hunt against the Gülen movement abroad, the Maarif Foundation, which was established by the ruling Justice and Development Party (AKP) government in 2016, has taken over 76 schools linked to the Gülen movement in 10 countries.