Abdullah Bozkurt
Yet another trial involving the Islamic State in Iraq and the Levant (ISIL) network in Turkey's predominantly Kurdish southeastern province of Diyarbakır has gone bust, thanks but no thanks to the political Islamist regime of President Recep Tayyip Erdogan, who effectively calls the shots in the nation's criminal justice system that apparently goes easy on jihadist groups.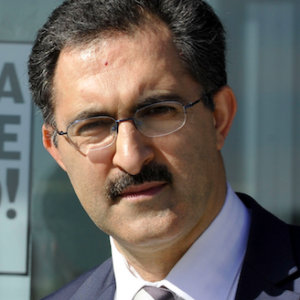 On June 20, 2017, during a hearing at the Diyarbakır 5th High Criminal Court, a panel of judges decided to free the three remaining suspects in a case that indicted ISIL's alleged emir of Diyarbakır, Nihat Turan, his arms procurer and militant trafficker Mahmut Demirtaş and logistics man Mustafa Deniz, who managed safe houses for ISIL, also known as ISIS, IS or Daesh.
These three dangerous men had been in pretrial detention since a deadly police raid on ISIL safe houses in Diyarbakır on Oct. 26, 2015, which resulted in the killing of seven ISIL militants and two police officers. They were released despite overwhelming evidence gathered against them including illegal weapons, ammunition, explosives, jihadist documents and wiretap records.
As a result of a series of absurd decisions in this case, no suspect is left in pretrial detention in a major ISIL case where 18 suspects were originally charged with terrorism, possession of illegal firearms and explosives. Of these, 16 suspects were arrested and put behind bars pending trial in the aftermath of sweeping police operations in Diyarbakır. As part of the well-established pattern in Turkey's courts, however, ISIL suspects are often let go in groups at hearings. That is exactly what happened in Diyarbakır's ISIL case, where the indicted suspects face up to 37 years' jail time on very serious charges.
The court had already released 12 suspects — Orhan Turan, Osman Uçak, Mustafa Bünül, Veysi Özvaz, Mikail İçten, Abdurrahman Sarıdağ, Muhammed Ayaz, Cafer Erdem, Baran Yalçın, İrfan Çalar, Ömer Becerikli and Mustafa Baraçın — in the first hearing that was held on Oct. 25, 2016. Another suspect identified as Emrah Emre was let go during the second hearing on Jan.17, 2017. Two suspects were never arrested but were indicted and are being tried on similar charges.
The investigation into ISIL's Diyarbakır cell where jihadists recruit from conservative Kurdish groups was launched when gendarmerie teams intercepted a suspicious car driving through the Selhan area near the Elbeyli district of Turkey's border Kilis province on Sept. 16, 2015. Officers searched the vehicle and found a cache of weapons and ammunition including RPGs and detained four Syrian and Turkish nationals. Among the detainees was a Turkish man who turned out to be working for Demirtaş, ISIL's weapons supplier who also traffics militants back and forth between Syria and Turkey. His boss is ISIL's top man in Diyarbakır, Emir Nihat Turan.
Deepening the probe, investigators traced the car carrying arms to Turan and his associates, put surveillance on them and monitored their activities. A month later, they decided to round them up and crack down on the network before they staged a deadly attack in the city, which had already seen an ISIL attack on a political rally held by the pro-Kurdish Peoples' Democratic Party (HDP) on June 5, 2015.
On the day police launched the operation, 17 homes were raided in Diyarbakır and clashes erupted in two houses used by ISIL as safe places. In one house located in the Huzurevler neighborhood of the Kayapınar district in Diyarbakır, two police officers — Sadık Özcan (a 25-year-old resident of Adana) and Gökhan Çakıcı (a 22-year-old resident of Çorum) were killed. The militants threw a hand grenade at the police, who were trying to break down the door, while an explosion was set off on the second floor when a suicide bomber blew himself up.
In the raid on a second house, ISIL militants engaged in a firefight with police who broke into the house. The indictment says the militants shouted "Allah Akbar," vowed to send the police officers to hell and started shooting at the police. In total, seven ISIL militants — Veysel Argunağa, Cahit Ölmez, Serhat Seyithanoğlu, Ergün Gül, Sıdık Bünül, Orhan Genç and Ersel Gergüy — were killed during the raids. Two suspects fled the scene. Five police officers were also wounded. A total of 31 suspects were detained in the operations, but prosecutor decided to charge only 18 of them.
During a search of the homes that were raided, police found hand grenades, five handguns, one AK-47, fuses, steel balls, explosives, jihadist literature and instructions from Raqqa. Numan Kurtulmuş, the government spokesman and deputy prime minister, said at the time: "This was an important operation. … We can say we have neutralized a major Daesh cell," using the Arabic name for ISIL. Yet, how the court ruled to release all the suspects in what the deputy prime minister described as an important operation against an ISIL cell is mind boggling.
According to the indictment, Nihat Turan worked with ISIL in Syria and later was sent back to Turkey as a senior operative to coordinate cells in Diyarbakır. He was investigated in 2010 for his alleged involvement with al-Qaeda. He is now believed to be the ISIL emir for Diyarbakır province, where he has been running a religious center for reading and learning about the Quran. Investigators discovered digital media and printed documents in his car and residence. For example, in a 384-page document found in Turan's car, informative notes about ISIL military and civilian training manuals such as the code of conduct, what to do when arrested and how to operate in secrecy were retrieved.
Surprisingly, Turan's computer was recovered on Nov. 4, 2015 when a tip came in claiming that ISIL has been moving its archives to another safe house in the same neighborhood where the police raid took place. Upon examination of hard drives, police found 2,580 pages of Arabic documents that included Baghdadi's speeches as well as video clips that showed ISIL forcing youngsters to execute hostages. All materials were sent to the prosecutor's office on Nov. 17, 2015 for inclusion in the case file against him.
In court testimony, Turan denied all allegations and said he had been sympathetic towards Erdogan's ruling Justice and Development Party (AKP) but that he did not remember whether he was a member of the AKP. His lawyer claimed Turan and several other defendants in the case were associated with the Free Cause Party (HÜDA-PAR), a political arm of the Kurdish Hizbullah, which is a close ally of President Erdogan's AKP. HÜDA-PAR endorsed the president in an April 16, 2017 referendum that gave Erdogan huge powers. All convicted and charged Kurdish Hizbullah members have been released from jail in recent years thanks to Erdogan's reshuffling of the judiciary through which Islamists were brought into the key positions
Turan claimed that the illegal gun found in his car was for his protection against the outlawed Kurdistan Workers' Party (PKK), which he alleged had targeted him. In his defense, Turan even referred to remarks by Erdogan, who said, "My people should rise up and defend themselves." Justifying what he did with the president's narrative, Turan said, "Well, I defended myself." That apparently set him free despite the fact that he is the number one suspect in the indictment.
The documents seized from the homes that were raided revealed that ISIL has developed quite comprehensive counterintelligence measures, identifying how Turkish security forces conduct surveillance and monitor suspects' activities. Investigators were unable to crack some of the coded messages intercepted in wiretapped communications. In a notebook with some handwritten notes in it, physical surveillance methods used by the police were explained.
Police found an ISIL flag in the home of Mahmut Demirtaş, another key suspect in the case, and seized ISIL propaganda documents discovered in his car that included the Turkish version of the oath of allegiance to Abu Bakr al Baghdadi, which was the first time a Turkish version of the pledge of allegiance had been uncovered in a police sweep. The telephone wiretaps recorded between Demirtaş and Turan showed that the two men suspected they were being followed by the security services and discussed how to evade surveillance.
They often changed mobile phones and used ones registered in other people's names to avoid detection. In Demirtaş's car investigators found three unused SIM cards for mobile phones. The men often talked on the phone, and these conversations were recorded in the prosecutor's indictments. For example, on Sept. 15, 2015, Demirtaş and Turan talked 132 times on the phone. Demirtaş worked for Turan as a courier, leased safe houses for ISIL militants, moved arms and travelled between Turkey and Syria's jihadist regions. In one recording that was included in the indictment, Turan was heard counting the inventory of four AK-47s and ammunition delivered by Demirtaş.
The third man who was let go by the court at the June 20, 2017 hearing is Mustafa Deniz, whose fingerprints were found in an ISIL safe house. The wiretap records showed him talking with Demirtaş about leasing a house for ISIL. He was carrying a fake ID. When the search warrant was executed on Deniz's home, police found a gun, binoculars and a gun belt.
It is like a joke, but the court released Deniz on the grounds that the charges against him may change, hinting that lesser charges would likely be filed. It also added that judicial control measures (such as checking in with the police at regular intervals) would be sufficient. It is ironic that Deniz was a fugitive in the case when police raided the ISIL suspects' homes on Oct. 26, 2015. When he was later caught, the number of suspects in the case rose to 18. Yet the court decided to release this man despite his record of running from the law. The pretext for releasing Turan and Demirtaş was also absurd. The court said their continuing detention would not be "proportionate and measured" to the crime alleged. Go figure!
The evidence that was uncovered from the scene of the deadly raid also led police to investigate a pro-government charity front, Islah-Der (Association for the Movement of Social Justice & Reform), which has been raising funds and recruiting militants since 2011. Yet this association was spared and continues to run its activities without any hindrance even today.
Unfortunately, there are many examples of similar cases in Turkey where ISIL suspects were let go despite serious incriminating evidence, which points to a deliberate and systematic pattern rather than random exceptions in the criminal justice system under the political cover provided by the Islamist regime of Erdogan. This case in Diyarbakır was simply the latest in a long series of what I call Turkey's revolving door policy for jihadists. It is clear that an undeclared policy is in effect protecting jihadists despite public remarks to the contrary by Erdogan, who claims the government is fighting ISIL.