by Abdullah Bozkurt
The unprecedented crackdown on lawyers who defend critics, dissidents and opponents of the authoritarian regime of Turkey's strongman, Recep Tayyip Erdoğan, paint a dismal picture of how the criminal justice system has been turned into an instrument of oppression at the hands of the country's Islamist rulers, who give orders to judges and prosecutors in cases where the outcome is predetermined.
How would it be possible to insure a fair trial with unfettered access to a lawyer when lawyers themselves have been arrested en masse or had to flee the country to avoid imprisonment? The government of Turkey, controlled by a brutal dictator, Erdoğan, did not even bother to put on a charade of following due process in criminal prosecutions and trials when judges and prosecutors simply carry out instructions from the political authorities for fear of being dismissed or even arrested themselves.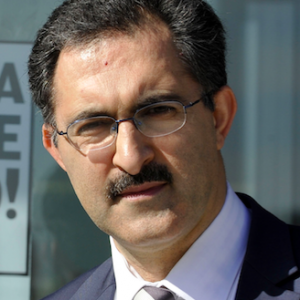 The harassment and imprisonment of defense lawyers in large numbers have already had a chilling impact in Turkey, where lawyers are shying away from taking on cases that may be politically sensitive, or are demanding exorbitant fees to discourage clients. Bar associations, required by law to provide a lawyer to represent suspects who have no lawyer, are also reluctant to assign lawyers to these cases. Even if they assign one, the lawyers often withdraw, do not mount a vigorous defense or fail to go through the motions to protect the rights of the clients.
Assuming that there are some courageous lawyers still standing in the fight against the pervasive injustice being perpetrated in Turkey, there is still hope left for these rights defenders to successfully litigate cases on behalf of their clients. For one, the absence of the equality in the courtroom between the prosecution and defense in Turkey would hamper their work.
Secondly, defense lawyers do not have unfettered access to their clients or the investigation file in Turkey. The authorities regularly interfere with the consultation between lawyers and suspects, and arbitrarily change the rules on the frequency, duration and confidentiality of contacts between suspects and lawyers. This arbitrariness applies at all stages of the process — in police custody, in pretrial detention and during court proceedings. The authorities create various pretexts to justify this interference into the protection and confidentiality of lawyer-client privilege. As a result, suspects do not have adequate and effective access to remedies capable of providing redress in the Turkish criminal justice system.
Here is a snapshot of what Turkey looks like in the massive crackdown on lawyers. The government rounded up 646 lawyers in the aftermath of an abortive coup on July 15, as if the lawyers themselves had anything to do with the bloody attempt by a junta in the Turkish military. Off these, 270 were arrested by the investigating judges working in the special project courts created by Erdoğan in 2014 to persecute his critics. The number of lawyers who were arrested last month alone is close to 20, with some 30 still in prolonged detention. What is more, the Erdoğan regime ordered their assets frozen while in detention, which exacerbated an already difficult situation for the lawyers. Not only were they deprived of their liberty but also of their right to use personal assets to support their families or pay legal fees.
By the way, some of these arrested lawyers are prominent figures in the Turkish legal community. They are the current or former presidents of bar associations in various provinces, including Orhan Öngöz, president of the Trabzon Bar Association; Mehmet Cemal Acar, president of the Siirt Bar Association; İsmail Taştan, president of the Gumushane and Bayburt Regional Bar Association; Fevzi Kayacan, president of the Konya Bar Association; Mehmet Güzel, former president of the Erzurum Bar Association; Zeynel Balkız, former president of the Manisa Bar Association; Cemalettin Özer, former president of the Erzincan Bar Association; and Levent Bozkurt, president of the Aksaray Bar Association.
In police interrogations, the lawyers were often asked to divulge confidential information about their current or former clients, how they got to know them in the first place, how they were paid. They were questioned for public statements and comments that were made on behalf of their clients which were covered in the media. Some lawyers were even asked why they defended their clients vigorously and effectively.
Not only individual lawyers, but also their professional associations were targeted by the government, which ordered the closure of 29 such organizations by simply issuing an administrative decree that lacked an effective judicial or legislative review. Some of these professional organization are leading ones in Turkey, such as the Association for the Union of Judges and Prosecutors (YARSAV), the Progressive Lawyers Association (ÇHD), the Boğaziçi Lawyers Association, the Association for Law, Ethics, Policy Research and the Ankara Law and Life Association.
It is not surprising to see that these professional organizations have been working as advocacy groups defending the rule of law and fundamental rights and freedoms in Turkey for years. The government also seized all the assets of these associations and transferred them to the Treasury.
Unfortunately, the Council of Europe, the main watchdog on rights violations when it comes to Turkey, is failing to raise this very important issue adequately and strongly enough. It must rush to the defense of lawyers who contribute to respect for the rule of law by fighting for the rights of suspects in insuring due process and a fair trial, protections that are guaranteed by Article 6 of the European Convention on Human Rights (ECHR). The CoE's relevant bodies including the Parliamentary Assembly of the Council of Europe (PACE) must call on the Committee of Ministers to follow up on its own recommendation No. R (2000)21 on the freedom of exercise of the profession of lawyer.
The recommendation, adopted on Oct. 25, 2000, emphasized the fundamental role that lawyers and professional associations of lawyers play in ensuring the protection of human rights and fundamental freedoms. It said 'lawyers should not suffer or be threatened with any sanctions or pressure when acting in accordance with their professional standards." It also noted that "lawyers should enjoy freedom of belief, expression, movement, association, and assembly." The Committee of Ministers underlined that lawyers should have access to their clients and the case files and must be accorded equal treatment in court.
Turkey, having signed on to these recommendations back then, has been violating them in the last three years, and things have gone from bad to worse in the aftermath of the failed coup of July 15. With this track record, Ankara is also violating the United Nations Basic Principles on the Role of Lawyers of 1990 that emphasizes the vital role which associations of lawyers play "in upholding professional standards and ethics, protecting their members from persecution and improper restrictions and infringements, providing legal services to all in need of them, and co-operating with governmental and other institutions in furthering the ends of justice and public interest."
In an October statement, the Platform for an Independent Judiciary in Turkey, which comprises four European judges associations — the Association of European Administrative Judges (AEAJ), the European Association of Judges (EAJ), Judges for Judges and Magistrats Européens pour la Démocratie et les Libertés (MEDEL) – reminded the Turkish government to follow fundamental procedural principles even under emergency rule, such as the right to access to a lawyer and the necessity that there be at least a concrete suspicion of involvement in a crime. So far, this and similar calls from others have fallen on deaf ears in Ankara.
The UN, the Council of Europe and other relevant bodies that care about the rule of law in Turkey must step up with particular attention to the lawyers' plight. This also impacts the rights of tens of thousands of people who have been unlawfully purged from the government or arrested on false charges. They have not been able to find lawyers to file their cases in Turkish courts in order to exhaust domestic remedies so that they can finally appeal to the European Court of Human Rights (ECtHR). Many who are forced to live in exile cannot obtain power of attorney authorizations from Turkish consulates to defend themselves in the courtrooms or file motions and appeals. Perhaps it is time for the Strasbourg rights court to declare special circumstances in Turkey and waive this requirement with a landmark pilot judgment against Turkey to send a strong message on the rule of law.