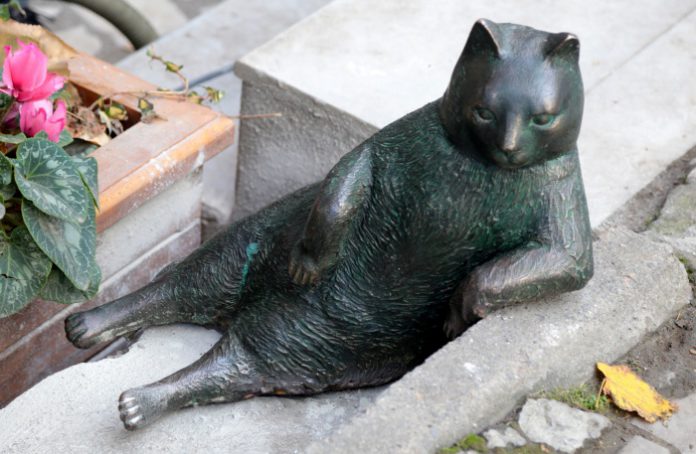 Amid increasing pressure on media and opposition voices, life goes on in İstanbul as a previously stolen statue of the city's iconic cat was reinstalled on Saturday in Kadıköy, on the Asian side of the city.
The iconic cat "Tombili," which means chubby and cute, died in August, and a statue was erected in October in memory of the cat, who had become a symbol of modern-day İstanbul.
The Kadıköy Municipality had agreed to erect a statue of Tombili after receiving over 16,000 signatures in an online petition since the chubby cat became a social media phenomenon.
Unfortunately, the sculpture of the laid-back kitty lounging on a sidewalk was reported stolen by the municipality on Tuesday, but due to overwhelming media coverage and public reaction to the theft of the beloved feline, the statue was returned by the thieves at night. Found by municipal workers on Thursday, the sculpture was repaired and reinstalled by the city on Saturday, allowing Tombili to once again pose on her favorite sidewalk in the Ziverbey neighborhood.