In one more of a series of fabricated reports, the pro-government Takvim newspaper ran a lead story on Saturday claiming that Muslim scholar Fethullah Gülen holds a passport from the Vatican since he receives instructions from the Catholic Church.
Only a few hours after Takvim published a passport page featuring Gülen's photo, it was discovered that an image of a Vatican passport found on Google was edited by Takvim. Despite their argument that Gülen was granted a special passport after he pledged allegiance to the Vatican, the photo that appears on the first page includes the name of the real passport holder in the barcode section. Justice and Development Party (AKP) government mouthpiece Takvim inserted Gülen's photo on the passport page, but its editors forgot to remove the small print that reveals the passport's real owner, Domenico Paradisi.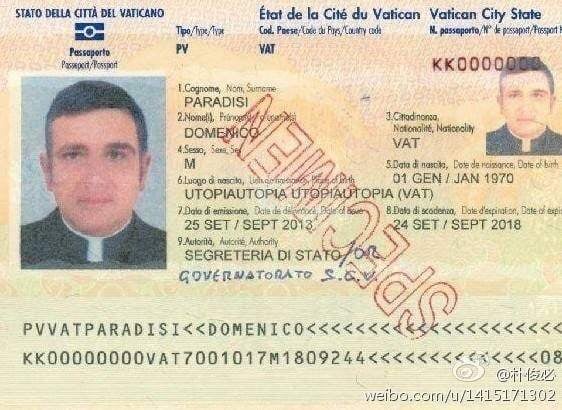 According to Takvim's latest fabricated report, Nurettin Veren, an informant who turned against Gülen, provided the alleged passport to the newspaper. Veren argued that when Gülen allegedly declared his loyalty to the Vatican, he was given a document indicating that he is a "special person."
In an effort to discredit Gülen in the eyes of the conservative Muslim Turkish public, pro-government media outlets have been running similar stories for the last three years including reports that Gülen is a Jew and serves Israeli interests.
Following a failed coup on July 15, for which President Recep Tayyip Erdoğan holds Gülen responsible, the demonization efforts reached a new level, blaming him for everything that has gone wrong in the recent history of Turkey.