Houses of three journalists known with their critical stance of the government were raided early on Monday, with two of them having been detained in what appears to be a government-backed operation.
Zaman daily reporter Bayram Kaya, who covers security issues, was detained at his house in Ankara around 5:30 a.m., his wife announced on Twitter. "He was taken from our house without being shown any reason," Tuba Kaya said. The journalist's wife added that Kaya had earlier complied with a call by a prosecutor to testify but he had not been detained. Kaya was taken to İstanbul as part of the investigation. Kaya is known with his wide coverage of an unprecedented corruption probe that became public on Dec. 17, 2013 that included massive charges against the Justice and Development Party (AK Party) government.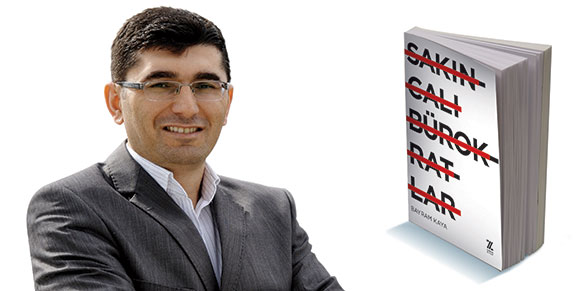 Bayram Kaya
In Bursa, former Editor-in-Chief of the now-defunct Millet daily Değer Özergün was detained around the same hours. Özergun was fired from the daily late last year after trustees were appointed to take over the daily in a government-backed move. The daily was recently shut down.
The house of Ufuk Köroğlu, a reporter from the Turkish daily Karşı, which was recently shut down by its owner, was also raided on Monday.
Köroğlu, who is known to have reported on phone leaks implicating chief Dec. 17 probe suspect Reza Zarrab and former Interior Minister Muammer Güler, whose son Barış Güler was among the Dec. 17 detainees. In the report, speaking to Zarrab, Güler reportedly said "I would lie down in front of you [to protect you] in case of a probe against you."
Köroğlu, who worked for the Millet daily after Karşı was shut down, was not detained since he was abroad. On his Twitter account, Köroğlu said he had left the country in January for educational purposes after seeing that he was not left any chance to conduct journalism in Turkey.
Another journalist, Aydınlık daily reporter Mehmet Bozkurt, was also detained at his home.
Turkish President Recep Tayyip Erdoğan and the AK Party government have been receiving growing criticism for cracking down on dissent and showing no respect to the principles of the freedom of the press and freedom of expression in the country.
Two major media groups, the İpek Media Group and Feza Media Group, were taken over by the government over the past months due to their critical editorial stance while hundreds of people in the country including journalists, academics and even teenagers are facing legal action for their critical views about the president or the government on the grounds that they insulted them.