Halil Menci, one of the plotters of a deadly bombing in İstanbul on Nov. 13, was killed in Syria on Feb. 22 as part of an operation carried out by Turkey's National Intelligence Organization (MİT), the state-run Anadolu news agency reported on Friday.
Six people were killed and 81 injured on Nov. 13 when an explosion rocked İstiklal Avenue, a busy pedestrian street that runs through İstanbul's central neighborhood of Taksim.
A Syrian woman named Ahlam Albashir was detained several hours after the attack for having left a bag in the area with the bomb. Turkey blamed the attack on the outlawed Kurdistan Workers' Party (PKK), listed as a terrorist organization by Turkey and much of the international community, and Kurdish militant groups in Syria, although they deny any involvement.
Turkey launched a military operation a week later in northern Syria and Iraq against the Kurdish militant groups in retaliation for the explosion.
According to Anadolu's security sources, Menci had links to the Kurdish People's Protection Units (YPG), which Turkey considers an extension of the PKK, and helped the attack's perpetrators, Albashir and Bilal Hassan, facilitating the latter's escape abroad.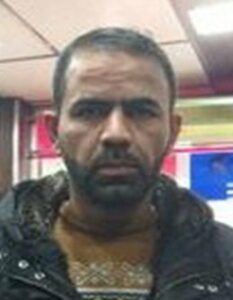 Menci, who was determined to be "protected by the organization and in contact with senior YPG members," was being followed by a MİT special operations team before he was killed in an operation in Qamishli, a city in northeastern Syria on the Syria–Turkey border, on Feb. 22, Anadolu said.
According to the pro-Kurdish People's Democratic Party (HDP), there are many questions regarding the İstanbul blast, and it looks more likely to be the work of the Islamic State in Iraq and the Levant (ISIL), or Turkish-backed rebel groups in Syria. The party claims the ruling Justice and Development Party (AKP) is using the İstanbul blast to attack Kurds and increase the nationalist sentiment in the country ahead of the 2023 elections in a bid to stay in power.
In late November, the AKP government and its ally, the Nationalist Movement Party (MHP), rejected a parliamentary motion by the HDP to investigate the bombing in İstanbul.