An İstanbul court has sentenced veteran journalist Uğur Dündar to 11 months, 20 days in prison for "insulting" then-transportation minister and current Justice and Development Party (AKP) deputy chairman Binali Yıldırım in a 2014 column, the Sözcü daily reported on Thursday.
The Küçükçekmece 2nd Criminal Court of First Instance court converted the prison sentence, which was handed down to the journalist due to an article he wrote that was published in Sözcü daily on April 5, 2014, into a fine of TL 10,500 ($637).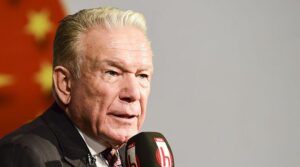 The same court previously sentenced Dündar on the same charge to the same punishment on Oct. 9, 2015, but the sentence was reversed by the Supreme Court of Appeals. After a retrial, the court in 2019 turned the prison sentence into an order to read articles, papers and books on "crimes against honor" at university libraries library during working hours for at least two hours per week for five months and 25 days.
The latest ruling came after the journalist appealed the 2019 decision, saying it was "unlawful." The top court accepted the appeal and overturned the decision, sending the file back to the Küçükçekmece court for retrial.
President Erdoğan's AKP government increased its crackdown on critical media outlets and journalists in the aftermath of a coup attempt in July 2016 following which dozens of journalists were jailed, while more than 200 media outlets were closed down under the pretext of an anti-coup fight.
According to Reporters Without Borders (RSF), 90 percent of the national media in Turkey, which was ranked 149th among 180 countries in the RSF's 2022 World Press Freedom Index, is owned by pro-government businessmen and toe the official line.