A mayor from the Nationalist Movement Party (MHP) has illegally ordered that hats produced for an election campaign in northern Iraq be burned, the Kronos news website reported on Thursday.
Accompanied by the police, the mayor of the Şalpazarı district of Trabzon, Refik Kurukız, raided the factory of Turkish hat company Anadolu Şapkacılık and oversaw the burning of hats ordered by political parties in northern Iraq's Kurdistan region that form the "Kurdistan Coalition," ahead of the Iraqi elections slated for October.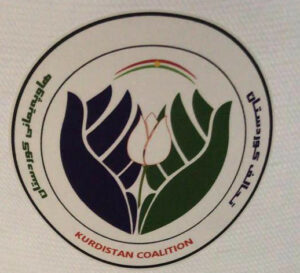 The hats, destroyed in front of the factory, featured the words "Kurdistan Coalition," the coalition's logo and the KRG flag.
"The emblems of those who seek to divide our country cannot be produced in Şalpazarı," Taka Gazete, a local newspaper, quoted Kurukız as saying.
Ömer Özdemir, the owner of the hat company, stated on social media that they had received orders for the production of hats to be used in the elections to be held in Iraq and had started production in line with the law.
Özdemir argued that what the mayor did amounted to a "summary execution" as the mayor concluded on his own that the production of the hats was illegal and executed his judgment on the spot in complete disregard of the law.
He added that he has not only suffered a huge financial loss, but also that his life was at risk from the locals.
Anti-Kurdish sentiment has been rising in Turkey, particularly after the ruling Justice and Development Party (AKP) abandoned its Kurdish peace process July 2015.
After declaring a ceasefire with the Kurdistan Workers' Party (PKK) in 2012, Turkish authorities had conducted direct talks with jailed PKK leader Abdullah Öcalan for several years until a truce in effect collapsed in 2015.
Since then, there have been clashes between the PKK and Turkish security forces.
More than 40,000 people, including 5,500 security force members, have been killed in four decades of fighting between the Turkish state and the PKK, which is listed as a terrorist organization by Turkey, the US and the EU.