Men, women and children fleeing Turkish President Recep Tayyip Erdoğan's crackdown on dissent were robbed of their belongings and pushed back to Turkey by Greek law enforcement on May 19.
M. Ç., one of the victims, spoke to Turkish Minute about the ordeal he faced in Greece along with 11 others — seven men, two women, a 3-month-old baby and a 2-year-old toddler.
M.Ç., a teacher, was convicted of membership in a terrorist organization for his alleged links to the Gülen movement. He had been in pretrial detention and was released pending appeal. After his sentence was upheld by the Supreme Court of Appeals, he decided to leave the country.
Erdoğan has been targeting followers of the Gülen movement, a faith-based group inspired by Turkish cleric Fethullah Gülen, since the corruption investigations of December 17-25, 2013, which implicated then-Prime Minister Erdoğan, his family members and his inner circle.
Dismissing the investigations as a Gülenist coup and conspiracy against his government, Erdoğan designated the movement as a terrorist organization and began to target its members. He intensified the crackdown on the movement following a coup attempt on July 15, 2016 that he accused Gülen of masterminding. 
Gülen and the movement strongly deny involvement in the abortive putsch or any terrorist activity.
M.Ç. was working at a school the government labeled as Gülenist, one of the thousands that were shut down after the failed coup.
In the aftermath of the abortive putsch, more than 130,000 public servants, including 4,156 judges and prosecutors, as well as 29,444 members of the armed forces, were summarily removed from their jobs for alleged membership in or relationships with "terrorist organizations" by emergency decree-laws subject to neither judicial nor parliamentary scrutiny.
As Turkey slipped into Erdoğan's authoritarian grip, tens of thousands who faced his wrath had only two choices: either go to jail and live with a permanent terrorist label, which would render one a de-facto second-class citizen, or flee Turkey and live in exile.
M.Ç. chose exile, like tens of thousands of others. On May 19 he crossed the Evros River in an inflatable boat along with four other men and a woman and her two children, who faced similar circumstances. 
After crossing the river, they walked toward the nearest village under the scorching sun. Greek police intercepted them on their way.
The police told them to empty their bags and sit down, which they did. Officers put all their money, belongings and documents in plastic bags.
As they waited in the hot sun, a white van brought four others — a woman and three men who had fled Turkey like M.Ç. and his group. 
"A black, maybe dark brown, van, Mitsubishi L300, drove up. Masked men wearing police uniforms, sticks in hand, got out of the van. They piled the 12 of us into the back of the vehicle," M.Ç. said.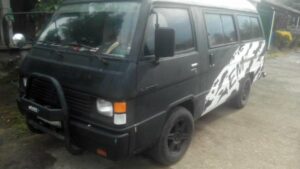 "No window, nothing. Babies were crying. We couldn't breathe," M.Ç. continued, and added that they drove for around 40 minutes.
"Pushing and shoving, they took us out of the car. We were at the banks of the Evros River. There were smugglers waiting there. The masked men put us in a boat. They hit the woman carrying her baby. She almost fell into the river," M.Ç. said, obviously distraught.
M.Ç. said he and his group were lucky as they waited until sunset and attempted to cross the river once again. This time, they were successful in lodging their asylum applications at a police station.
"The police warned us against filing complaints about the incident. We were afraid, so we did what they said. However, I told an official from the United Nations Refugee Agency everything that had happened," M.Ç. said.
Greek border forces are violently and illegally detaining groups of refugees and migrants before summarily returning them to Turkey, contravening the country's human rights obligations under EU and international law, according to a report by Amnesty International published in June. 
The report, titled Greece: Violence, Lies, and Pushbacks, focuses primarily on unlawful operations in the Evros region, at the land border between Greece and Turkey. The report contains new evidence of torture, ill-treatment and illegal pushbacks of refugees and migrants.
Amnesty says the pushbacks are not limited to border areas. People are also being apprehended and detained far into the Greek mainland before being transported to the Evros region to be illegally returned to Turkey. 
According to the report people apprehended and detained as far as 700 kilometers from the border had been transferred to the border area and returned to Turkey.
"Our research shows that violent pushbacks have become the de facto Greek border control policy in the Evros region. The level of organization needed to execute these returns, which affected around 1000 people in the incidents we documented, some numerous times and sometimes via unofficial detention sites, shows just how far Greece is going to illegally return people and cover it up," Amnesty said. 
Amnesty spoke to victims who reported that they had experienced or witnessed violence, including blows with sticks or truncheons, kicks, punches, slaps and pushes, from people they described as uniformed Greek officials as well as men in civilian clothing.  
Men were often subjected to humiliating and aggressive naked searches, sometimes in the sight of women and children, Amnesty said. 
Turkish migrants fleeing Ankara's crackdown on dissent have also given detailed accounts of pushbacks on Greek soil.
The threat that awaits Turkish dissidents who sought safe haven in Europe renders the alleged conduct by Greek officials a violation of the principle of nonrefoulement, enshrined in Article 33(1) of the 1951 UN Convention.
"No Contracting State shall expel or return ("refouler") a refugee in any manner whatsoever to the frontiers of territories where his [or her] life or freedom would be threatened on account of his [or her] race, religion, nationality, membership of a particular social group or political opinion," the article stipulates.
Greece has toughened its migration policy since conservative Prime Minister Kyriakos Mitsotakis came to power in 2019.
Border patrols have increased, asylum processes have been quickened and benefits have been slashed, even for refugees who are granted asylum.
The country has been accused by rights groups of repeatedly pushing back migrants in violation of international law. Government officials have denied the claims.