Three men attacked critical Turkish journalist Abdullah Bozkurt on Thursday near his home in Stockholm, the Swedish-based Nordic Monitor news website reported.
Bozkurt and his team of journalists run Nordic Monitor, which covers Turkey with exclusive stories backed by documents on rampant rights violations in the country and the activities of the Turkish intelligence agency (MİT).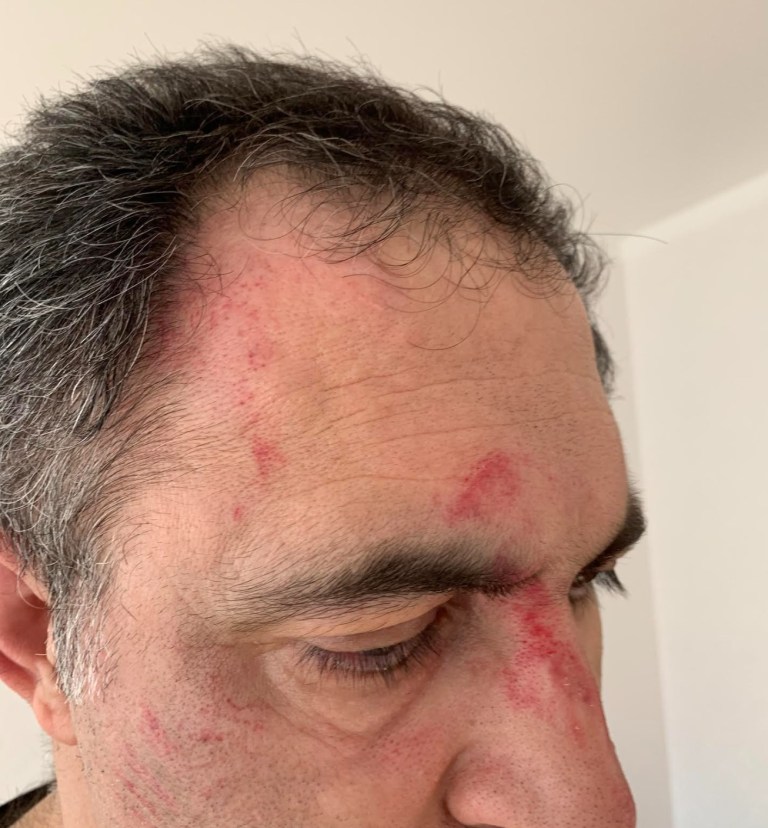 "Within minutes of coming out of my home, one of the three men approached me from behind and unexpectedly knocked me down. As I fell to the asphalt pavement, they started punching me in the face and on the head," Bozkurt was quoted by Nordic Monitor as saying.
Bozkurt said the attack might have been carried out over his investigative reporting on "the long arm of powerful figures in Turkey that reaches all the way to Sweden."
"The Swedish Union of Journalists (Journalistförbundet), a professional organization that promotes press freedom and advocates the rights of journalists in Sweden, was informed about the incident. Bozkurt is a member of Journalistförbundet," according to the Nordic Monitor report.
Bozkurt has been living in Sweden since 2016, when the government of Turkish President Recep Tayyip Erdoğan embarked on an unprecedented crackdown on dissent after a failed coup, sweeping through independent and critical media, jailing hundreds of journalists and media workers and shutting down nearly 200 media outlets.
Pro-government news outlets as well as outlets leaning toward the nationalist opposition have been targeting Bozkurt over his exclusive coverage of rights violations perpetrated by Turkish law enforcement during the post-coup crackdown as well as black ops run by MİT and clandestine operations of the Turkish Armed Forces (TSK).
"Bozkurt has regularly been receiving threats online, mostly from Turkey," the Nordic Monitor report said.
In June Cem Küçük, a pro-government Turkish columnist, during a live broadcast openly called on MİT to assassinate Bozkurt.
Küçük stated that Bozkurt's home address in Stockholm was known by Turkish authorities and demanded the "extermination" of the journalist.
Turkey is ranked 154th by RSF's 2020 World Press Freedom Index, behind Russia and Belarus.
According to a report by the Stockholm Center for Freedom (SCF), 173 journalists are currently behind bars in Turkey, while 168 who are wanted on terror charges have been forced to live in exile.