A two-day visit to Turkey by European Court of Human Rights (ECtHR) President Róbert Ragnar Spanó that entails accepting an honorary doctorate from Istanbul University has drawn the ire of Turkish dissidents.
Spanó will be in Ankara on Sept. 3 to give a speech to prospective judges and prosecutors at Turkey's Justice Academy and later meet with Justice Ministry officials. The next day the Strasbourg court president will head to Istanbul to receive an honorary doctorate from Istanbul University.
The visit is politically charged, however, due to the currently fraught atmosphere in Turkey.
The ECtHR has before it nearly 60,000 active petitions in total, 9,900 of which are related to rights violations in Turkey.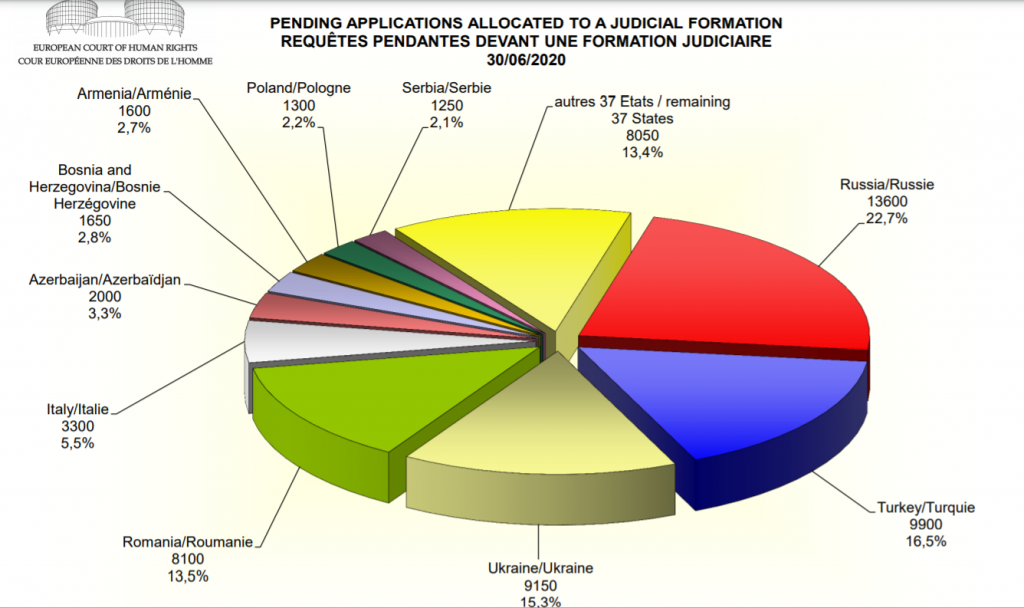 The petitions concerning Turkey would exceed 100,000 if it were not for the cumbersome internal mechanism that requires the exhaustion of domestic remedies before applying to the court.
Following a failed coup in July 2016, Turkish President Recep Tayyip Erdoğan's administration embarked on a crackdown that saw half a million people prosecuted, according to the official numbers. As the coup was underway, Erdogan pointed a finger at the Gulen movement, a faith-based group led by cleric Fethullah Gulen, who resides in the US. Ankara designated the group as a terrorist organization, and mass arrests of people with alleged ties to the outlawed movement followed.
Since the coup attempt, about 80,000 people have been imprisoned pending trial and some 150,000 civil servants, military personnel and others have been fired or suspended from their jobs.
The mass arrests led to rights groups' condemnation of what they see as the sway held by the executive branch over the judiciary.
"Executive control and political influence over the judiciary in Turkey has led to courts systematically accepting bogus indictments, detaining and convicting individuals and groups the Erdoğan government regards as political opponents, despite lack of evidence of criminal activity," a note from Human Rights Watch on Turkey reads.
Victims of the ongoing purge have voiced their grievances over the visit.
Mehmet Altan, a Turkish journalist and academic, was expelled from his post at Istanbul University and spent nearly three years in prison pending trial.
Altan wrote an open letter to Spanó, reminding the Strasbourg court's president of the role played by Istanbul University in the dismissal of academics, including himself.
"The university from which you will be receiving your doctorate is 'the accused institution' in the trials brought by many academics who were dismissed through a statutory decree as I was," Altan's letter read.
"These proceedings are ongoing, and it is likely that they will also be brought before the [ECtHR] that you preside over. But in the meantime, you will have become a Judge who has received an honorary doctorate from Istanbul University. I'm not sure how gratifying it would be to become an honorary member of a university that has unjustly kicked out and forced into unemployment and poverty hundreds of academics."
More than 6,000 academics were dismissed from universities in the aftermath of the July 2016 coup attempt.
"If this is compatible with rules of @ECHR_CEDH@coe it is a blow into the face of all Turkish citizens who still hope for justice and protection of human rights via the court in Strasbourg," Rebecca Harms, former MEP and a rights advocate, said on Twitter.
Judges and prosecutors
Hasan Dursun, a dismissed prosecutor, addressed Spanó through a video statement, calling on the judge to cancel his visit to Turkey.
"Mr. Spanó, such attendance could be used as a tool of legitimization by people in power who are constantly eroding democratic values and human rights in Turkey," Dursun said.
According to UN numbers, 4,240 judges and prosecutors have been dismissed since the coup bid.
Lawyers
Spanó will also have a short meeting with the head of the Istanbul Bar Association. Turkish authorities rejected another meeting request from the Ankara Bar Association, claiming a "tight schedule."
The lawyers' representatives having a word with Spanó carries weight due to the increasing pressure on bar associations as a recent bill that enables multiple bar associations to be founded was approved in the Turkish parliament. Critics maintain that the legislation will split the lawyers' bars along lines of political affiliation.
The critics fear a blacklisting of lawyers who are not aligned with the government, as the country has already jailed 570 lawyers and prosecuted 1,480 in total since the abortive 2016 coup, according to a UN report.
The UN report indicates that rapporteurs "observed a pattern of persecution of lawyers representing individuals accused of terrorism."
Terror charges directed at lawyers resulted in the death of Ebru Timtik, a Turkish lawyer who succumbed to malnutrition last week after 238 days of a hunger strike she embarked on to demand a fair trial.
European Commission spokesman Peter Stano recently published a statement on Timtik, who was sentenced in 2019 to more than 13 years in prison on conviction of "membership in a terrorist organization."
"The European Union is deeply saddened by the death of Ebru Timtik," the statement read and urged Turkish authorities to uphold the rule of law.
Press freedom
Erol Önderoğlu, the Turkey representative for Reporters Without Borders (RSF), urged Spanó to voice jailed journalists' grievances and criticize government practices that curtail press freedom.
Speaking to the Voice of America news website's Turkish edition, Önderoğlu said, "We wish that Spanó's visit would not prove right the anxieties about the legitimization of future practices [by the Turkish government]."
Önderoğlu underlined that if the visit does not emphasize the essential nature of press freedom for a democratic country, it would be nothing more than a tragic PR job.
Rıza Türmen, former MP and a judge at the ECtHR between 1998 and 2008, also urged Spanó to vocally denounce the right violations in the country during his visit.
"Would Mr. Spanó prefer to voice the fact that Turkey fares the worst on freedom of expression among the 47 countries [within the jurisdiction of the ECtHR]?" asked Türmen.
Turkey is ranked 154th by RSF's 2020 World Press Freedom Index, behind the likes of Russia and Belarus.