A document shared by an opposition deputy on Sunday revealed that a Turkish prison administration demanded an official defense from a purge victim to justify keeping his newborn daughter's sock in his locker.
Ömer Faruk Gergerlioğlu, a deputy from the Peoples' Democratic Party (HDP), shared the official document in one of his tweets chronicling the sufferings of purge victims in Turkey. The deputy shared a message from inmate Emrah Şanlıtürk along with the official prison document.
"My wife was six months pregnant when I was detained. When I first saw my baby she was 26 days old. I had taken one of her socks during a visit. I spent eight months smelling that sock until it was found in a search," Şanlıtürk wrote in a message to the deputy.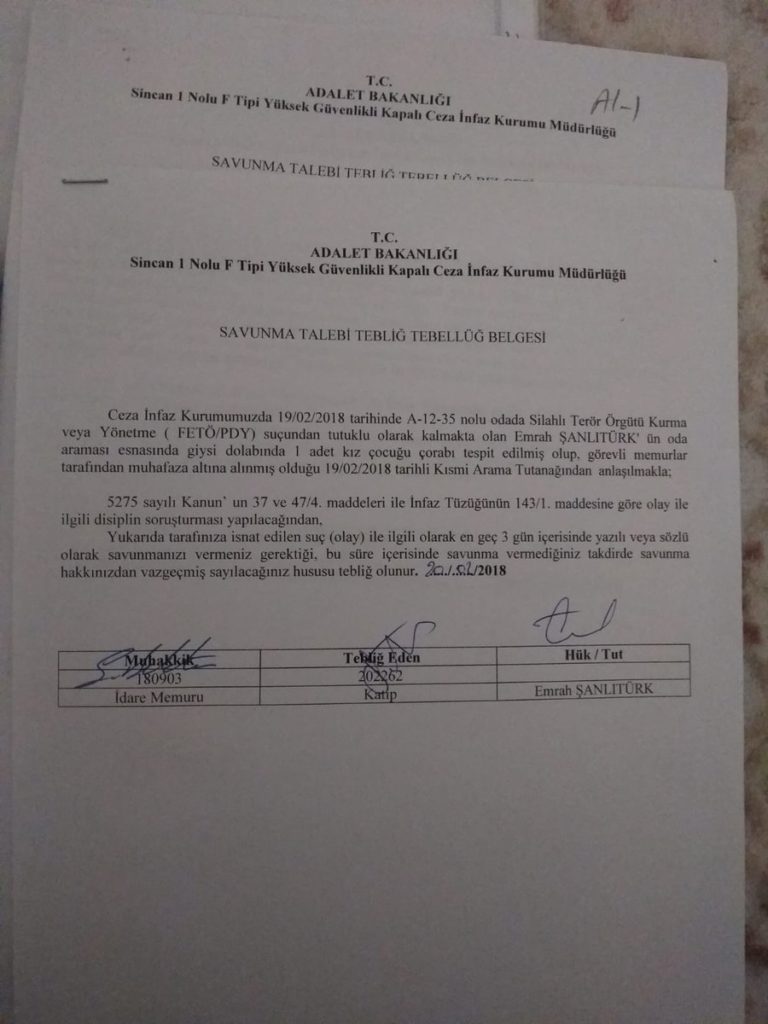 The official document confirmed the search and the confiscation of the baby sock that took place on Feb. 19, 2018. The document asks the inmate, who was in pre-trial detention over links to faith-based Gülen movement, to submit a defense as to why he kept a baby sock in his locker.
The incident took place at Ankara's Sincan Prison.
Turkey has been jailing tens of thousands of its citizens from all walks of life over allegations of coup involvement in July 2016. The government holds the Gülen movement responsible for the failed coup and has jailed its real and perceived followers, although its leader, Fethullah Gülen, denies orchestrating the abortive putsch.