[avatar user="ABozkurt" size="thumbnail" align="left" link="file" /]
Abdullah Bozkurt
Another fraud scheme that extends to the United States has implicated the corrupt Turkish President Recep Tayyip Erdoğan in what is seen as a potentially devastating blow to the entrenched political machinery set up and sustained by the autocratic Islamist leader who governs a nation of 80 million with an iron grip. The revelations place Erdoğan in the midst of Special Counsel Robert Mueller's Russia probe with connections to an international organized crime network.
Erdoğan was already identified in an Iran sanction-busting scheme in a federal case that wrapped up in New York earlier this year with the conviction of senior Turkish banker Mehmet Hakan Atilla, who had worked for Turkish state lender Halkbank. Now, a federal grand jury in Utah returned a sealed indictment on Aug. 1, 2018 naming Erdoğan as the leader of foreign country who met with highly controversial businesspeople in California and Utah in what was claimed to be a major money laundering and tax fraud case.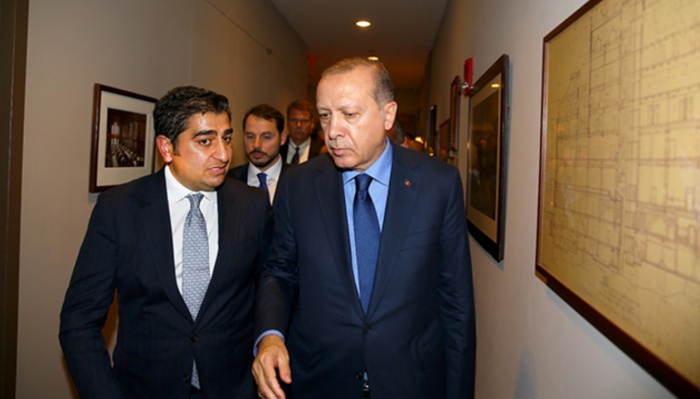 According to the indictment that was unsealed on Aug. 24, 2018, Jacob Ortell Kingston, the chief executive officer, and Isaiah Kingston, the chief financial officer of Washakie Renewable Energy (WRE), a Utah-based biodiesel company, defrauded the Internal Revenue Service (IRS) by filing false claims for tax credits and obtained over $511 million in renewable fuel tax credits that were designed to increase the amount of renewable fuel used and produced in the US. Lev Aslan Dermen (aka Levon Termendzhyan), owner of California-based fuel company NOIL Energy Group with links to a transnational criminal enterprise, is also identified as a partner in this grand scheme. From 2010 through 2016, they fabricated documents and rotated products within the US as well as overseas to make it appear that they were engaging in real trade to qualify for the tax credits.
The indictment details the Kingston brothers' ties to Turkey and how they wired funds to banks there as part of the fraud scheme. Several witnesses testified to US federal investigators that they were told by the Kingstons that they would flee to Turkey if they faced prosecution in the US. In fact, federal prosecutors stated that Jacob Kingston was arrested on Aug. 23, 2018 en route to Salt Lake City International Airport headed to Turkey via a connecting flight in Amsterdam after he was tipped off about the indictment. The Kingstons had already bought a luxury mansion in a seaside town in Turkey according to a wire transfer from a WRE account to Termendzhyan's account at Turkey's Garanti Bank on March 5, 2014. More wire transfers to Turkey were listed in the indictment. Jacob Kingston, who frequently travelled to Turkey to meet with top Turkish officials including Erdoğan, was often greeted like a VIP at the Turkish airport, was provided a police escort and did not even use his passport to enter to Turkey according to witness testimony in the US indictment.
This perfectly fits the pattern we see in the Erdoğan government, which used similar unlawful practices for other high-profile suspects who were conspiring with the Turkish president in corruption schemes. For example, Reza Zarrab, an Iranian gold trader who helped Iran bypass US sanctions with the help of Erdoğan, and Yasin al-Qadi, a Saudi national who was at one time listed as an al-Qaeda financier by the UN and designated as such by the US Treasury, were also provided with security details by Erdoğan. Al-Qadi was allowed to enter Turkey many times illegally from the VIP section of the airport in Istanbul with Erdoğan's personal guard accompanying him, while Zarrab, who bribed senior Turkish government officials in exchange for favors such as using state lender Halkbank for sanctions-busting schemes including fictitious food imports, was granted a special police escort to bypass traffic checkpoints. Therefore, it is not surprising to see that Jacob Kingston and his partners also enjoyed similar treatment courtesy of Erdoğan in violation of Turkish laws.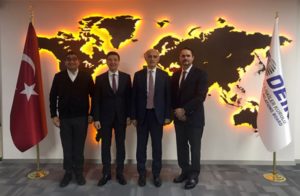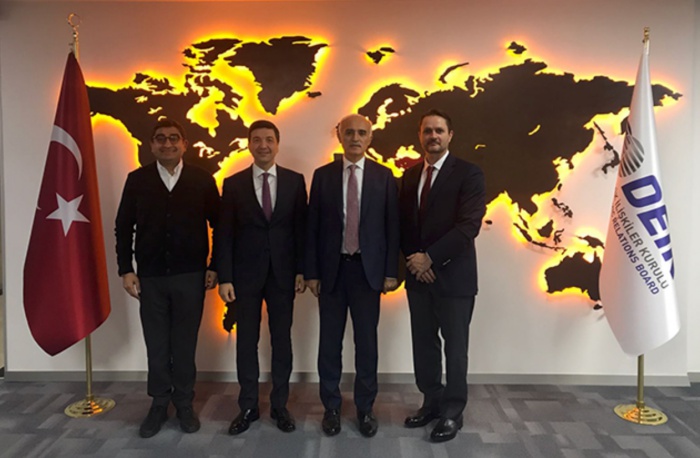 Jacob Kingston met Erdoğan in New York in late September 2017 when the Turkish president came to the US to attend to the 72nd Regular Session of the UN General Assembly. It is interesting to note that Erdoğan's meeting with Kingston came after the FBI raided the Kingston group's properties on Feb. 10, 2016 and the revelations of the fuel tax scam had already made the headlines in Utah. The Kingston group, part of a polygamous Mormon sect, is quite a controversial outfit that was described by investigators as an organized crime family. Yet, Erdogan saw no reason to distance his government from these questionable figures.
In early November 2017, Jacob flew to Turkey to hold a series of high-level meetings in both Ankara and Istanbul. He tapped Sezgin Baran Korkmaz, the chairman of SBK Holding LLC, as the main conduit in Turkey, while he kept a separate investment and asset management firm, Mega Varlık Yönetim A.Ş., which was set up with equity of $450 million in Turkey. On the company's website Jacob was listed as the president of Mega Varlik Yönetim, while Önder Demirkurt was named as general director. Other board members are listed as Mehmet Demir, Zeki Güngör (vice president), Yakup Levent Korkut and Çağlar Şendil. The firm was established on May 25, 2015, and Turkey's regulators at the Banking Regulation and Supervision Authority (BDDK) authorized Mega Varlik Yönetim on Aug. 27, 2015 to engage in financial transactions under decision No. 6426.
Termendzhyan also has a company named SBK Holdings USA, which is a sister company to Korkmaz's SBK Holding LLC in Turkey. Korkmaz was quoted as telling the Turkish press that his partnership with WRE has resulted in an investment valued at $1 billion and thanked Erdoğan for personally facilitating the business deals. According to the press release issued on Sept. 9, 2016 by the Turkish government's Investment Support and Promotion Agency (ISPAT), WRE, the Noil Energy Group and SBK Holding LLC have made significant investments in Turkey and planned to do more. The partnership with SBK Holding began in 2013 with Noil Energy making the first batch of investments in real estate. Construction and real estate businesses comprise the prime source for ill-gotten proceeds for Erdoğan's massive multi-billion-dollar wealth. The total investment reached $500 million with another half million dollars assigned to a Mergers and Acquisitions fund for operations in Turkey. The trio has made investments in all types of sectors including pharmaceuticals, automotives, chemicals, technology, glass and food.
With Erdoğan's political backing and cover, SBK Holding has expanded its operations into various areas including finance, energy, real estate, defense, mining, industry, tourism, technology and logistics. The company is mainly active in the finance industry through investment banking, asset management and raw materials financing. It also has substantial interests in the energy sector that span both the US and Russian markets. Erdoğan was not bothered at all by the fact that Termendzhyan was already implicated in a major probe that was being conducted by the Department of Homeland Security for money laundering, tax evasion and stolen oil. Edgar Sargsyan, the ex-president and former legal counsel for SBK Holdings USA, stated in his declaration filed in court on July 14, 2017 that Termendzhyan, a Russian, is the head of a criminal organization. It is worth remembering that he was arrested in 1993 for a gas tax scam in the US, where the Russian mafia was known to have been actively involved in similar scams in the '80s and '90s. He was also charged with tax fraud and armed assault in the past and was convicted of battery in 2013.
Here comes the kicker in the story, though. Korkmaz appears to be the main conduit linking the Kingstons and Termendzhyan to pro-Erdoğan businessman Ekim Alptekin, whose Dutch shell company Inovo BV hired former national security advisor Mike Flynn's Flynn Intel Group to run a smear campaign and defame Muslim scholar Fethullah Gülen, a US-based cleric who emerged as the main critic of the Erdoğan regime. Flynn tapped former CIA director James Woolsey to do the work against Gülen in a meeting held with Korkmaz in California in August 2016. Woolsey and his wife had a meeting with both Korkmaz and Alptekin in New York City on Sept. 20, 2016 to discuss the proposal.
On Sept. 19, 2016 Flynn met with Mevlüt Çavuşoğlu, the foreign minister of Turkey, and Berat Albayrak, Erdoğan's son-in-law who is also a minister in his cabinet, to discuss another proposal to kidnap Gülen and whisk him away from US soil to Turkey. Two months later, on Nov. 8, 2016, Flynn published a poorly written, derogatory op-ed on The Hill news website about Gülen, which many suspected was penned by Turkish operatives, not Flynn. Flynn later admitted to making false statements including lying about the fact that Turkish government officials were supervising and directing the work. He also misrepresented his lobbying on behalf of the Erdoğan government and lied about the op-ed he published on The Hill website.
Alptekin moved to Turkey when he smelled trouble after he was interviewed by Mueller's team in May 2017 and dodged the subpoena that was later issued for him after investigators concluded that he had lied. Korkmaz was also ordered to testify before a grand jury in Washington on Sept. 22, 2017 over possible violations of federal criminal laws including the Foreign Agents Registration Act (FARA). He also did not comply with the subpoena. It was believed that money in the amount of some $450,000 that Alptekin's Dutch shell company paid to Flynn in fact came from Korkmaz. The Utah indictment reveals that Termendzhyan fled to Turkey in August 2017 on the day state search warrants were executed on his home and office.
Korkmaz, Alptekin, Termendzhyan and the Kingston brothers have run series of takeover and investment operations in Turkey including the takeover of Borajet, a regional Turkish airline that had a market value of $377 million in 2016. Incidentally, when Termendzhyan fled to Turkey in 2017, he used a Borajet plane. The airline was purchased by Korkmaz in December 2016 at a reported sales price of $250 million from its former owner, Yalçın Ayaslı. However, using his influence in the Turkish government, Korkmaz filed a lawsuit against Ayaslı and managed to have a Turkish judge issue a detention warrant for him and order his assets frozen. In response, Ayasli filed a criminal complaint against Korkmaz, Alptekin, Jacob Ortell Kingston, Levon Termendzhyan and Fatih Akol, the manager of Borajet, for fraud, perjury, threats and attempts to influence the judiciary. In the complaint both SBK Holding LLC and Mega Varlik were accused of a plot to illegally take over the company. The case is still pending but won't likely result in favor of Ayaslı given how the judiciary is subordinated to Erdoğan's wishes.
Korkmaz is known for taking over companies in trouble and purchasing firms that were seized by the Erdoğan government. Over 1,000 companies valued at least $11 billion that were owned and operated by critics of Erdoğan have been unlawfully seized by the government since 2016. Korkmaz has purchased 27 such firms and re-sold 13 of them for a profit. It appears Erdoğan and Korkmaz, who were photographed together while having a private talk, have both benefited from this unprecedented scheme of asset seizures in Turkey with the blatant abuse of the criminal justice system. Having grown up in the small, impoverished village of Bacali in Turkey's northeastern province of Kars and having worked as a shoeshine man, Korkmaz's quick climb to power and wealth raises a lot of questions. He and Alptekin were in a private meeting with Erdoğan in September 2016 when the Turkish president came to New York for UN meetings. He also met with Erdoğan in Turkey as well.
It was interesting to see that after the Utah indictment was sealed, troll accounts managed by Erdoğan's associates all started a coordinated campaign targeting Ayaslı, calling him a traitor to the nation. The hashtag #VatanHainiAyaslı named him as the person who was behind what Erdoğan called an economic war against Turkey in the face of the rapid slide in value of the Turkish lira. There was no coverage on Ayaslı at the time; yet, the campaign launched by Erdoğan's trolls and bots on Twitter apparently aimed to establish an unsavory picture of him to shape Turkish public opinion. Perhaps this was a panic move by Erdoğan, who is quite worried about an exposé of his clandestine dealings on US soil.
The charges that were announced by Principal Deputy Assistant Attorney General Richard E. Zuckerman of the Justice Department's Tax Division, US Attorney John W. Huber for the District of Utah, Don Fort, chief of IRS Criminal Investigation, and Jessica Taylor, director of the Environmental Protection Agency's Criminal Investigation Division, must have set off alarm bells in the Turkish capital. Erdoğan and his associates have now panicked over this exposé, and they are trying to spin the story in media outlets. They are trying to present this breaking story as if the US, a long-time ally of Turkey, is maliciously and deliberately targeting Turkey, when in fact Erdoğan and his gang's dirty deals have put themselves on the wrong side of the law, be it Turkish or US.
If there was an independent judiciary in Turkey, this would have been addressed first and foremost by the Turkish criminal justice system, and Erdoğan would have been forced to leave office in disgrace, at the very least. Most likely he and his thugs would have been sentenced to prison for breaking about a dozen Turkish laws. That is no longer possible since the corrupt Turkish president has crippled the judiciary, destroyed the independent media and suspended the rule of law in the aftermath of a major graft investigation in December 2013 that uncovered his corrupt practices involving highly controversial Iranian and Saudi businesspeople. Now we see US judicial action on Erdoğan's crimes that extended all the way to American soil. This time he won't have the political clout to cash in to derail or hush up the legal cases that implicate him. He unsuccessfully tried before in the Hakan Atilla case in New York, and he will likely suffer the same fate in the Utah case as well.