by Abdullah Bozkurt
Turkey's ill-advised war in Syria's Afrin enclave has further exposed how the Islamist regime of President Recep Tayyip Erdogan and his nationalist partners are mobilizing China's Muslims, especially the Uyghurs, for their proxy battles to advance political and religious goals.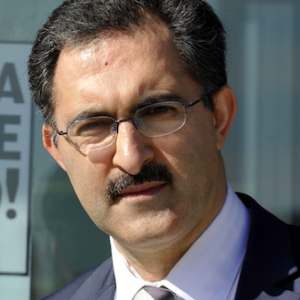 The clandestine web of networks that was set up by Turkey's National Intelligence Organization (MİT) among Uyghurs and other Muslim groups from Central Asian countries involves not only transporting and facilitating jihadist fighters from China's Xinxiang region, some of the fiercest and most battle-hardened militants who can only be compared to Russian's Chechens on the field, but also mobilization of larger diaspora Uyghur groups in Turkey and abroad for a public relations campaign. It is quite a dangerous pattern in that Erdogan and his associates have been sowing the seeds of a jihadist mindset among Uyghurs with the support of state resources which at times manifested itself with the issuance of passports and travel documents and at other times with providing arms and logistical supplies.
Last week we saw serious indications of how the radicalization of Uyghur communities in Turkey has already taken a toll, coming on the heels of war-frenzy campaign that was sanctioned and encouraged by the Turkish government with heavy doses of religious references repeatedly made by Erdogan himself. On March 10, 2018 some 700 Muslims from China visited the southeastern border city of Hatay near Syria and made an appearance in the provincial headquarters of Erdogan's ruling Justice and Development Party (AKP) to deliver the message that they wanted to join the battle in Afrin. Speaking on behalf of the group, Seyit Tümtürk, the chairman of the Eastern Turkistan Association for Culture and Solidarity (Doğu Türkistan Kültür ve Dayanışma Derneği in Turkish), said, "We want to fight in Afrin shoulder-to-shoulder with Turkish troops."
Sitting next to İbrahim Güler, the provincial chairman of the AKP and Erdogan's man in Hatay, Tümtürk said, "The hearts of hundreds of thousands of people from Eastern Turkistan who live in Turkey today as well as 35 million in Eastern Turkistan [China's Xinjiang Uygur Autonomous Region] are beating in sync with Turkey, the Turkish army and Turkish troops." He asked AKP stooge Güler to convey the message to Erdogan that they are ready enlist in the Turkish army and fight alongside Turkish troops in Syria. He made clear that Muslims from Eastern Turkistan made the trip to the border city to send a message that China's Muslims were putting themselves under the orders of commander-in-chief Erdogan and they were ready to sacrifice their lives for God and the Turkish nation once the signal is given by the Turkish president. The group later participated in a blood drive for the wounded in the Afrin offensive and visited the police special operations headquarters in Hatay.
Another development that took place was in Istanbul on March 4, 2018 when a nationalist group called Alperenler, the youth wing of the Grand Unity Party (BBP), which is closely aligned with the Turkish president, held a rally with Uyghurs to display their support for the government. Appearing at the rally was Hidayet Oğuzhan, chairman of the Eastern Turkistan Education Association (Doğu Türkistan Maarif Derneği in Turkish), who vowed that "300,000 people from Eastern Turkistan will confront the evil axis that is attacking Turkey." Underlining that China's Muslims support the Turkish military offensive in Syria's Afrin region, Oğuzhan stated that Turkey is the last bastion of the Islamic world and that all people from Eastern Turkistan are ready to sacrifice their lives to protect Turkey. "We do not want to be merely a voice for the more than 40-million-strong nation of ours that is being oppressed in Eastern Turkistan. That is, of course, our duty. But we are conscious of the most important goal today, which is to protect and preserve the Turkish state, a beacon of hope for the whole Muslim Ummah and the Turkish Islamic world and the last stronghold of Islam," Oğuzhan told rally participants.
All these protests and speeches were carried by Turkey's state-run news agency Anadolu and covered by pro-Erdogan media outlets that help spread these messages to a broader audience. This looks like part of a well-planned public relations campaign orchestrated by Erdogan and his associates to imbue every segment of Turkish society with the extremist Islamist ideology that serves as a catalyst for jihadist networks in Turkey and abroad. No wonder China's Muslims constitute the largest group of jihadist fighters in nominal terms who crossed into Syria and Iraq through Turkish territory with the help of Turkish intelligence.
In fact, when the Turkish Meydan newspaper broke a story on April 9, 2015 about how a secret operation to provide Turkish passports to Uyghurs was run from a building in Istanbul's Zeytinburnu district, apparently a covert operation of Turkish intelligence, it irritated the Erdogan government. The police raided the offices of the newspaper in July 2016, and the newspaper was later unlawfully shut down by the Erdoğan regime. Editor-in-Chief Levent Kenez was detained only to be released pending charges the next day. He fled Turkey before the government issued a fresh warrant for his arrest. The entire archive of the Meydan daily was removed by the government to get rid of any record and evidence of this nasty business with Uyghur jihadists.
Turkish president Erdogan's war-mongering narrative in public speeches in recent weeks and months reflects his tendency to describe his government's proxy battles as religious holy wars. Perhaps this can only compare, to some degree, to what we hear and read from the leadership of al-Qaeda, the Islamic State in Iraq and the Levant (ISIL, ISIS or Daesh by its Arabic acronym). First, he repeatedly said the name of the military operation, "Olive Branch," was inspired by references from the Muslim holy book, the Quran. For example, on Feb. 9, 2018 he told neighborhood leaders (muhtars) in his own palace that he was inspired to name the Afrin military offensive Operation Olive from the Quran and recited verse 95:1, which mentions "olive."  On March 10 he repeated the same claim and even went further by reciting the rest of the verses of Chapter 95, which mentioned the secure city, a reference to the Saudi Arabian city of Makkah. He said his troops are marching toward the secure city with God's permission, which would certainly disturb Saudi Arabian rulers.
On March 7 Erdogan again recited Quran verses from Chapter 61 and said: "Know this. We were ordered to wage a [war] campaign [by God], the victory belongs to Allah. And don't forget this. What is Allah saying in His [Quran] verses? Help from Allah and imminent victory." The next day, in a speech delivered on the occasion of International Women's Day, Erdogan vowed to acquire advanced military hardware including nuclear missiles while comparing Turkish military capabilities to those of the US military. He claimed Turkey has God on its side and that his people march for martyrdom, unlike Americans. He asked women to have at least three children to make Turkey more powerful and said that "the West will scramble to find a hiding place if we increase our young population." The West is in decline, we need to gain more strength, he added.
It is obvious that the world is confronted with a dangerous and fanatical leader who has set his sights on the caliph position of embattled ISIL leader Abu Bakr al-Baghdadi and is set to destabilize his neighbors and other countries using proxy Islamist groups. This is not just poisonously anti-Western but in fact is anti-Asian as well because of threats that risk undermining social cohesion in the communities of Russia, China and other Asian countries. Not only the narrative but also the policy choices of Erdogan in the current government of Turkey increasingly reflect his ambitions to portray himself as the leader of all Muslims in the world. The only difference is that Erdogan, unlike Baghdadi, commands NATO's largest army after the US and enjoys the considerable resources of the Turkish state.
Unfortunately, the checks and balances against his autocratic rule have all but collapsed, while the opposition is in disarray. Scrutiny by the national media no longer exists as some 200 media outlets were shuttered and 250 journalists jailed. The criminal justice system fails to prosecute jihadist groups thanks but no thanks to pressure from the Erdogan government, which has purged one-third of all judges and prosecutors since 2016. Credit is due to the government's helper, Doğu Perinçek, who leads a neo-nationalist group in empowering Erdogan's rule and in aiding and abetting the unprecedented crackdown on Erdogan's critics, especially members of the Gülen movement, who unwaveringly stood firm against his oppressive rule despite bearing the brunt of the unrelenting repression. Incidentally, it is quite ironic to see Perinçek ostensibly cozying up to the Chinese Communist Party leadership in Beijing when in fact his own clandestine group in the intelligence and military has been organizing Uyghurs to join jihadist causes.