Abdullah Bozkurt
Turkish President Recep Tayyip Erdoğan's spoiler game card wore out its usefulness when Turkey's allies and partners bungled a series of initiatives undertaken by this fanatical Islamist ruler in regional and global politics, leaving him with a final act of scorched-earth policy in order to survive and maintain his autocratic regime.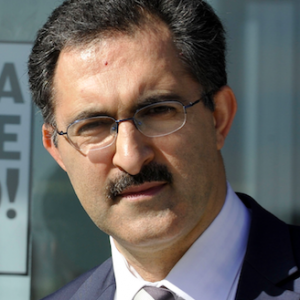 And this will be the most dangerous transition we are likely to see in Turkey given the fact that no institution such as the military, judiciary or intelligence has been left sturdy enough to resist his moves to wreak havoc in Turkey, which will undoubtedly send shockwaves across its immediate neighborhood. Perhaps this is the time to embrace what is coming down the pipeline when Erdoğan feels there is no way out of this debacle. He will most likely resort to a last ditch desperate act and set the country ablaze with the fire of violence and conflict. He has already set up markers for that scenario and moved the pawns in place from paramilitary forces to gangs and organized crime syndicates.
The economy is running on fumes in defiance of the manipulated high growth rates as unemployment and inflation rates soar to double-digit figures. The unprecedented pressure on social, ethnic and political groups within the country is reaching a point of rupture. The false flag coup bid that was orchestrated by military and intelligence chiefs bought him some time but failed to bring the solid international support that is crucial to shoring up his rule in a troubled part of the world.
That is Erdoğan's major weakness. He managed to antagonize practically every ally and partner Turkey has with his ideologically driven meddlesome policies and xenophobic narrative that often displays itself in public bashing. Relations with the EU are at a historically low point as most in the EU see the Turkish president as a hostile bully rather than a constructive partner who is sincere about joining the bloc. For Brussels, Erdoğan is a wild dog that is bent on mobilizing Turks and Muslim communities in many European cities for political and religious purposes. For the US, Erdoğan is almost on the same page as Venezuelan dictator Nicolás Maduro or his predecessor Hugo Chavez in rivaling the constant bashing of the US, blaming everything wrong in Turkey on a US conspiracy. Russia and China see him as an untrustworthy politician who has been clandestinely scheming with Muslim minorities to stir up troubles in their midst, while most Arab rulers hate his guts for trying to project himself as a sort of undeclared caliph and leader of the Muslim Ummah.
Therefore, no matter how much power he thinks he has consolidated at home, Erdoğan is quite vulnerable to external factors that helped his fragile rule survive in the first place when he first came to power in November 2002. The military, judiciary and intelligence apparatus were very much opposed to Erdoğan's rule back then, plotting to take down his government first with planned military coups between 2003 and 2004 and later a closure case that was launched against his party and party leadership by the Kemalist and neo-nationalist judiciary in 2008. The external anchors such as the alliance with NATO and accession talks with the EU gave him legitimacy. The backing of liberals, social democrats and moderate conservative groups also helped Erdoğan weather the turmoil in those initial years during which he was committed to political, judicial and economic reform.
None of these external or internal backers of Erdoğan's rule, seen at the time as the best example of a flourishing Muslim democracy, are with him anymore after a series of betrayals by Erdoğan once he felt confident enough to make his own play. The corruption investigations in December 2013 shook his government and exposed him as being neck deep in corruption and a crooked politician. Erdoğan felt compelled to make a deal with the neo-nationalists led by Doğu Perinçek, a Machiavellian politician who is the public face of clandestine groups nestled in the Turkish judiciary, intelligence and military, in exchange for releasing hundreds of convicted felons.
Now this coalition of political Islamists and neo-nationalists has been dismantling the parliamentary democracy in Turkey, transforming strategic institutions such as the military and judiciary into partisan and politicized tools and jailing anybody who stands in their way. The Gülen movement, the most formidable civic group that could have very well spoiled the plans of this group, was attacked viciously with total disregard for the rule of law, rights and freedoms. The Kurdish political movement, already under pressure from its armed wing, the Kurdistan Workers' Party (PKK), crumbled under incessant attacks from Erdoğan's government and its allies. After hammering the big boys, other opponents fell in line.
Those who pin their hopes on elections for an alternate government in Turkey are merely daydreamers. They fail to grasp the nature of the dynamics in the country where neither free nor fair elections are possible under the current circumstances. The best example would be the June 15 elections during which Erdoğan refused to share power after his governing Justice and Development Party (AKP) lost the majority in Parliament for the first time in its 13-year rule. Instead, he orchestrated terror plots that were blamed on either the PKK or the Islamic State in Iraq and the Levant (ISIL) but were in fact plotted by his thugs in intelligence, who activated the state's assets embedded in these terror groups. To beat the man at the ballot box while he is in fully control of the election commission, judiciary, media and other institutions that would ensure a free and fair election, vote counting and tallying appears to be mission impossible.
Therefore, when domestic safeguards utterly fail in halting the rapid slide in Turkish democracy, many observers of Turkish politics naturally look to Turkey's allies and partners as to whether they are up to the task. After all, what happens in Turkey is undoubtedly spilling over to other counties. It has already done so among diaspora communities. External dynamics such as diplomatic isolation, an economic blockade and divestment campaign and targeted sanctions that will undermine Erdoğan's patronage and scare off his enablers and facilitators would be crucial to level the playing the field in Turkey, at least to some degree.
The core communities that are not happy with Turkey's divergence from traditional alliances have grown quite upset with the feeling of being let down. The mechanisms of international bodies like NATO as a military alliance, the Council of Europe as the champion of rights and freedoms and the European Union as an economic bloc have appeased Turkey's dictator in the name of engagement. Although there are signs that Turkey's allies and partners have started taking counter measures at the bilateral level and on multilateral platforms, Erdoğan has already made headway in suppressing critical groups while firing up his political Islamist base and helping it expand to crowd out others.
Surely a scorched-earth policy has its own limitations and shortcomings. Erdoğan trying to annihilate social and ethnic groups by locking up 55,000 people and purging 160,000 from government jobs in a political vendetta is not only morally wrong but also politically unacceptable. This unwarranted witch-hunt is eating away at the credentials of the ruling AKP government. At the same time, the mounting pressure on Erdoğan from both within and without makes it very difficult for him to maintain a steady hand in this relentless persecution. The unprecedented move of unlawfully seizing the wealth of well over 1,000 companies rattled the business community, and even pro-government businesspeople are now trying to move their assets out of the country. On Dec. 3, 2017 Erdoğan warned such people in a public speech and told the government not to allow such transfers of assets and wealth outside Turkey.
Nevertheless, Erdoğan has no choice other than pushing forward with his scorched-earth policy because he knows losing power would mean jail time for him on charges of rampant corruption, amassing wealth through an abuse of authority and empowering armed jihadists. He will try to cling to power no matter what. That would mean the foreign and domestic policy choices of his government would be designed to benefit his family first and foremost rather than the country's real interests. In order to contain the damage Erdoğan would inflict on Turkey, which would undoubtedly have a fallout impact on other countries, Turkey's allies and partners that are really keen on preserving the stability of the 80-million-strong nation must move quickly in implementing a series of decisions to thwart his moves on the home front.
We have already seen the impact of the US federal case in New York where a senior banker of state lender Halkbank was tried for an Iran sanctions busting scheme implemented with the help of Erdoğan's government. The footage of Hakan Atilla being arrested by the FBI at the airport and later tried in US federal court on serious charges sent tremors across the financial community in Turkey. If similar legal challenges and targeted sanctions are directed at Erdoğan's enablers in intelligence, law enforcement agencies, the judiciary, media, diplomacy and other key areas, that would make it very difficult for Erdoğan to operate and realize his schemes. Depriving him of foot soldiers who are willing to do his dirty bidding will undermine his rule.
After all, he would need partners and associates to be able to pursue the scorched-earth policy to sustain his rule in its final stretch. Erdoğan must be robbed of this ability sooner rather than later in order to preserve and protect Turkey's integrity and orientation.