Abdullah Bozkurt
The dramatic increase in the budget of the Interior Ministry, which is responsible for the main law enforcement agencies in Turkey, is yet more proof that the repressive regime of Turkish President Recep Tayyip Erdoğan will continue leaning heavily on sweeping arrests of critics and opponents to sustain the Empire of Fear that has locked up some 55,000 people in the last year or so.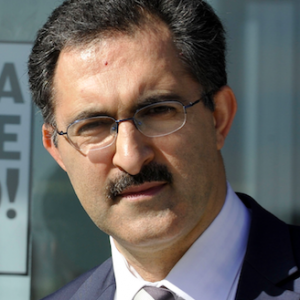 That means the blatant abuse of the criminal justice system to suppress the right to dissent will continue unabated, while the government will not let up on the unrelenting crackdown on rights and freedoms in a nation of 80 million that straddles the key crossing point between the Middle East and Europe. In the meantime, the transformation of the police department with Islamists and neo-nationalist cadres has been completed in a deal to support Erdoğan's oppressive regime, which has grown quite hostile to Turkey's allies and partners.
The total budget allocated to the Interior Ministry for fiscal year 2017 was TL 39.8 billion ($10.4 billion at current exchange rates). It rose to TL 49.5 billion ($13 billion) for 2018, a whopping 25 percent increase. The bulk of this increase is reflected in the budgets of the two main law enforcement agencies. The police department received TL 27.8 billion, up from TL 23.5 billion in 2017, while the gendarmerie got TL 13.3 billion in 2018, a 42 percent rise from TL 9.4 billion for the year 2017. The three other agencies – the Coast Guard, the Migration Agency and the Undersecretariat for Public Security and Order – have all seen slight increases in their share, but none of them reached a billion-lira budget.
Increases in the budget of the Interior Ministry were also seen in prior years, but certainly not at this year's level, which suggests that Erdoğan is growing more insecure about his rule and is bent on abusing the law enforcement agencies to sustain it. The unusual increase in the Interior Ministry's budget coincides with mass purges in the police and military and a surge in criminal investigations that mainly target legitimate critics and opponents including journalists and human rights defenders. It appears the turning point was the year 2014, right after major corruption investigations came to light that incriminated Erdoğan and his associates in multi-billion-dollar graft schemes which involved Iranian and Saudi operatives moving funds illegally through Turkey.
The Interior Ministry's budgetary increases have followed a pattern since then. In 2014 the government increased the budget of the Interior Ministry by 23 percent. This was a 10 percent increase in 2015. The budget reached TL 35.8 billion in 2016 with an increase of 25 percent. In 2017 it was 13.4 percent but jumped to another 25 percent increase in 2018.
The main agency that needs to be closely analyzed is the police department, which controls a jurisdiction in cities and towns that hosts 79 percent of the Turkish population. The rest falls within the mandate of the gendarmerie, which is basically responsible for rural and border areas in the country. It is the police department that conducts most criminal investigations and works closely with members of the judiciary. Erdoğan purged many veteran chiefs from the police right after he found himself exposed in graft schemes, close involvement with Iran's Quds Force generals and aiding and abetting armed jihadists in Syria and Libya. Interior Minister Süleyman Soylu admitted in Parliament on Dec. 16, 2017 that some 15,000 police chiefs who specialized in various crimes on the force were dismissed from the government. Only 8-9,000 police chiefs were left to run a force that numbered 268,173 as of October 2017.
The government hastily hired new officers without any rigorous education or competitive examination to fill the huge gap, mainly based on the criteria of political affiliation with Erdoğan's ruling AKP's Islamist and neo-nationalist ideologies. In 2017 alone, 57,149 people were hired by law enforcement agencies including the police force, and an additional 36,777 will be hired by the end of the year. The danger of this transformation is seen in an incident where 22-year-old police officer Mevlüt Mert Altıntaş, an Islamist who was radicalized by Erdoğan's family cleric Nurettin Yildiz, killed Russian Ambassador Andrei Karlov in Ankara on Dec. 19, 2016. The al-Qaeda-affiliated police officer made propagandist remarks and recited jihadist chants while standing over the body of the slain diplomat.
In addition to the police force, the Erdoğan government has expanded a paramilitary force called the Village Guards (Köy Koruculari in Turkish), which number 50,727. Although the gendarmerie, which has a 179,093-strong-force, is mainly responsible for security in rural areas, the government decided to beef up the paramilitary force as well. The Interior Ministry has set up a special department for Village Guards, whose benefits such as health care and other compensations were increased. The government hired 21,716 people to fill vacancies from retirements and started giving commando training to many of them in military garrisons. In an unprecedented move, the government also allowed village guards to become officers in the Turkish military. As of today, 226 village guards are listed with the rank of sergeant. This paramilitary force is mainly used in the predominantly Kurdish Southeast of Turkey.
There are other paramilitary forces that were clandestinely set up by the Erdoğan government and paid for from discretionary funds that are not subject to public audit. The most notorious is called Sadat, which has been training militant Islamist rebels fighting in Libya and Syria. It was set up by Adnan Tanrıverdi, a retired lieutenant general who was given the official position of chief military advisor to the president in August 2016, a month after the failed coup. He is the point man who has been reshaping NATO's largest army after the US by steering recruitment policy until 2020. Tanrıverdi is known for his Islamist ideology and has counselled Erdoğan for years, albeit in an unofficial capacity.
The other paramilitary force is called the "Esedullah" (Lions of Allah) special force, which was deployed in the Southeast to crack down on Kurds. It was staffed by retired special ops personnel, police officers and even militants from radical jihadist groups. They are known to be vicious, merciless mercenaries that allegedly engaged in wreaking havoc in Kurdish neighborhoods with extrajudicial killings. The group first emerged in September 2015 when journalists photographed graffiti in Cizre, a town in Turkey's southeastern Şırnak province on the Iraqi and Iranian borders. The slogan sprayed on the wall in big letters said "Esedullah timi burada" (the Esedullah team is here). The same graffiti appeared in other Kurdish cities and towns that saw intense clashes.
It was also reported that Erdoğan has been investing heavily on growing the number of private security guards, reaching 283,171 in 2017, an 11 percent increase from a year ago.  The Interior Ministry gave ID cards to 906,000 private security guards, meaning that they are licensed to carry firearms. The government launched a program to retrain these private guards in three months in 2018. The grass roots of the ruling Justice and Development Party (AKP) youth groups were encouraged to obtain certificates for private guard work. The Erdoğan government has already distributed over 1.5 million such certificates to those who are qualified to become private guards.
Perhaps one can also add the organized crime syndicates that made a deal with Erdoğan in fuelling the climate of fear for his opponents in Turkey and abroad. Sedat Peker, a gang leader convicted of several crimes who served time in prison and was released in 2014 thanks to Erdoğan, is leading the pack. He publicly declared war on Erdoğan's opponents. In March 2016 he asked Turkish intel agency MİT to train Chechen fighters to stage bomb attacks in Moscow. He threatened those who were against the Erdoğan-endorsed April 16 referendum to vote on a change in the country's system of governance. He posted a video message in March 2017 warning Europe that when the time comes, he will get Turkish youths into the streets of to stage violent acts.
When other security institutions such as the military and the intelligence agency that are not subordinated to the Interior Ministry are considered, the total funds allocated from the central budget reaches TL 107 billion ($28 billion). This does not include the discretionary funds used at will by Erdoğan and his associates to fund paramilitary and organized crime syndicates. We also do not know how much money is being funnelled to clandestine armed groups from the pooling system whereby pro-government businesses are ordered to finance Erdoğan's private army in exchange for lucrative contracts and tenders from the government. In other words, some of the funds from state coffers, supposedly earmarked for infrastructure projects, were diverted to finance these illegal schemes.
But even with publicly available data from the 2018 budget figures, it is clear that Erdoğan has been digging trenches and preparing himself for a war in case things go sideways for his regime. Erdoğan will continue sticking to the chaos strategy to sustain his rule and will not hesitate to set the country ablaze with internal conflict when push comes to shove.