by Abdullah Bozkurt
The government of Turkish President Recep Tayyip Erdogan has aided and abetted a drug trafficking and human smuggling network run in Turkey by the Islamist Revolutionary Guard Corps (IRGC) Quds Force by derailing a confidential probe into key operatives and exposing the secret probe, sealed court documents reveal.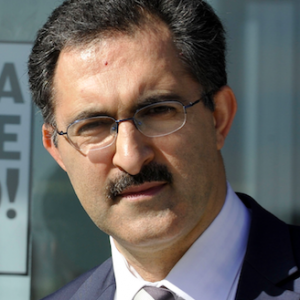 A cache of secret documents, the copies of which I have recently reviewed, showed Turkish police investigators who were probing Quds Force terror and illicit activities in Turkey came across a drug and smuggling network managed by Iranian operatives. The years-long probe was quickly hushed up by Erdogan when the government was alerted to the investigation, which was pursued independently of the executive branch under strict confidentiality orders by the prosecutors as required by law. The prosecutors and police chiefs who were involved in the investigation were abruptly sacked by the government, and the case was quashed by the new team that took it over. The IRGC operatives fled Turkey while other suspects were branded as victims by the government.
The IRGC point man was Naser Ghafari, believed to be the one of the operatives of the Quds Force in Turkey who worked undercover as political attaché at the Iranian Consulate in İstanbul. Despite the utmost of attention to secrecy by Ghafari, who appears to be well trained in evasion tactics, both the wiretap records and physical surveillance exposed Ghafari while meeting with Turkish assets who were developed by the IRGC over the years. During the surveillance, Investigators also discovered that a Greek consular officer was involved in this illegal smuggling scheme run by Ghafari.
The documents show that Ghafari often talked to a man named Habibullah Haydari to devise human smuggling and drug trafficking schemes. Another man identified as Mir Agha Karimi, also listed as a suspect in the Quds Force investigation in Turkey, was involved in this network. Dozens of phone records and physical surveillance data reveal Ghafari was arranging travel papers, passports, vehicle registration documents and safe houses for people who would be transferred to Europe via Turkey's neighbors Greece and Bulgaria. He pays utmost attention to secrecy and tries to not divulge much information on the phone. For example, on Nov. 30, 2012, Ghafari talks to Haydari on the phone and tells him to not utter the name of a man Haydari is working with in this trafficking network. "Tell him to never use the phone and line I gave him to contact me," he warns while asking them to come to him the next day for a meeting.
Nevertheless, there were clues found in wiretaps that helped investigators to map out this criminal network. In a wiretap dated March 14, 2013, Ghafari talked to an unidentified man over a phone that belonged to Haydari and tells the man how he can arrange passports and visas for him. "It is not something that is counterfeit. I can give you a guarantee, all official and normal." The man says he has a demand for such papers from as many as 1,000 people and asked more questions, which prompts Ghafari to not talk about the details on the phone but insists on a face-to-face meeting to discuss the matter further. In a wiretap dated July 14, 2013, Ghafari asks Haydari to produce some documents to change the registration of a vehicle that will be used in a human smuggling operation.
In a wiretap dated April 18, 2013, Haydari informs Ghafari that a group of irregular migrants with children have arrived, and Ghafari responds by saying that he will come to see them in two days. When investigators learned that the two would meet in person, they sought a court warrant to put surveillance on them, which was granted by the İstanbul 13th High Criminal Court. Turkish law requires separate court authorizations for wiretapping and physical surveillance. The surveillance shows the two meeting at the entrance of the Aksaray tram and exchanging notes. They later rode on tram to go to the historic Beyazit Square, where the suspects used public pay phones to make calls and later took a walk together to enter a building that housed a business firm called Altıntepsi.
Following the phone conversation that took place on March 19, 2013, Ghafari and Haydari met in person in Istanbul while the investigators were keeping tabs on their movements. The next day the two met in Aksaray and moved to the Taksim district where Haydari was seen walking some distance behind Ghafari to evade surveillance and insure that they were not being followed. Ghafari also walked up and down an alley next to Istiklal Street to make sure there were no eyes on him. After a while Haydari approached him and handed over some documents and then left him. Ghafari walked down Istiklal and met Greek consular officer Thanasios Astrakas in front of the French Consulate building. The two went into a narrow alley called Küçük Parmak Kapı Sokaği off Istiklal Street. While the two were meeting, Haydari was following them from a distance and scouting the area to make sure they were not being followed. One must give credit to Turkish police for monitoring them without being detected.
On April 13, 2013 Ghafari was photographed by investigators while meeting with Greek diplomat Astrakas for the second time in the plush Misafir Suites 8 hotel Istanbul. The two later moved to a place called Café Point, where the Greek consul was seen taking documents from Ghafari and putting them in his bag. It is not clear to what extent the Greek officer was involved in this scheme run by Ghafari, but it certainly deserves further scrutiny.
Several wiretap records from 2012 and 2013 show that Haydari juggles alternative migration routes to Greece and Bulgaria such as boat trips to the Greek islands from the western coast of Turkey or a train from Istanbul's Halkali district to the European cities of Sofia and Vienna. In one recording, he was actually heard negotiating the price per smuggled migrant.
Two wiretap records from May 2012 indicate Haydari was also involved in drug smuggling and trade. He arranges for the sale of drugs for several people according to the documents. They show the drugs are trafficked by couriers from Iran through Turkey's eastern province of Van on the Iranian border. In one recording dated Nov. 16, 2012, Haydari says the drug shipment had arrived in Istanbul's Bakirköy district and talks about 400 million (he does not say whether that is in Turkish lira or US dollars) that he owes for a shipment. He says he is trying to come up with the money to take delivery.
The investigators concluded that Ghafari was sending Iranian Quds Force operatives to Europe through this cell in the human smuggling and drug trafficking network that he directs. Perhaps they were also making money on the side by including unsuspecting migrants in this trafficking as well. In addition to espionage and terrorism charges, Turkish investigators believed the suspects should also be charged for violating Turkish Penal Code Articles 79 (human smuggling) and 188 (drug trafficking).
Despite the overwhelming criminal evidence in the case file, this confidential probe was unfortunately hushed up by the Erdogan government. Suspects were let go, and instead the Erdogan government punished the prosecutors and investigators who exposed this deadly criminal network run by the IRGC from Iran to Europe through Turkey.