Abdullah Bozkurt
The Turkish government knew all Islamic State in Iraq and the Levant (ISIL) suspects, monitored their activities and put surveillance on them but did not do much to crack down on the militant network because it was a handy tool in the armed rebellion in Syria and served political interests back home. The notorious National Intelligence Organization (MİT), led by the Turkish president's close confidante, Hakan Fidan, aided and abetted ISIL militants and rushed to save them from legal problems when they ran into trouble with the law.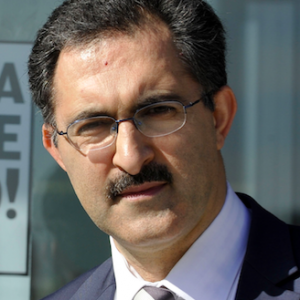 Surprisingly, the Islamist-rooted Justice and Development Party (AKP) government even acknowledged the failure to crack down on ISIL militants when former Prime Minister Ahmet Davutoğlu inadvertently admitted in a live TV interview with NTV on Oct. 12, 2015 that they [ISIL suspects] are kept in the records but that legal action cannot be taken until the commission of a criminal act.
His remarks came two days after the deadliest terror attack that has ever taken place in Turkey, which killed 107 people when two suicide bombers targeted NGOs and supporters of left-wing and pro-Kurdish parties holding a peace rally outside the Turkish capital's main train station, just weeks ahead of the Nov. 1, 2015 snap elections. On Oct.19, 2015, appearing on AHaber, he said his party's popularity had increased after the attacks according to a poll the AKP had just conducted. When the indictment on the Oct. 10 suicide attack was finally submitted to the court, the evidence showed that the government knew all the suspects and kept tabs on them all the time, yet failed to act on the intelligence, perhaps deliberately.
Digging into the background of an ISIL suspect and fugitive listed in 20th place in the Ankara indictment reveals that he had been allowed to operate freely despite previous detention, surveillance and a body of incriminating evidence collected against him. His name is Ahmet Güneş (aka Abdulhakim), who had been working with Yunus Durmaz and Halil İbrahim Durgun, the masterminds of the Oct. 10 attack. Güneş (born Sept. 2, 1987) is a resident of the town of Şahinbey in Turkey's southeastern border province of Gaziantep, where ISIL is known to have a strong presence. He faces an arrest warrant issued on April 5, 2016 by the Ankara 4th Criminal Court of Peace.
Güneş was detained on March 25, 2014 during a routine police check on the highway between Gaziantep and Şanlıurfa, two provinces located on the Turkish-Syrian border. When the police officers signaled the driver Mustafa Delibaşlar to stop the car, bearing license plate 27 R 4081, they noticed that the passengers (Güneş and another man identified as Ökkeş Durmaz) threw something out of the car's window towards the bushes on the roadside. When they searched, police found a hard drive, a flash card, a memory card and a black ski mask. ISIL-related materials later turned up in their house when police went through their residences as well.
The examination of the Toshiba hard drive, serial no. Z3CRP49RTRE8, revealed close to six-minute-long gruesome video footage that showed Güneş joining in the execution of a hostage taken in Syria's Latakia. About 15 men were instructed by Durmaz to fire bullets into the body of the hostage, and Güneş was explaining in Arabic what the shooting was about while he was using his AK-47 to shoot at the hostage. Stressing that the hostage was a blessing from God, Güneş called the man an infidel and thanked God for delivering him before the killing. It appears to have been recorded as part of a promotional video done by ISIL to attract more recruits. There were other images and footage that showed Güneş participating in arms training at the camps. Güneş kept mostly silent during the questioning at the police station and was later referred to court, along with the other two suspects, for an arraignment hearing, during which the court ruled to arrest them, on March 27, 2014.
The indictment was filed on charges of membership in a terror group, and a court case was launched on April 22, 2014. At the first hearing held at the Gaziantep 5th High Criminal Court, Güneş defended himself, saying he was forced to take part in the execution of the hostage by ISIL and feared for his life if he did not shoot at the victim. He claimed that he went to Syria to study in a madrasah and was picked out to make a scripted speech during the execution because he had the best Arabic of all the others in the crowd. He also denied the charges of membership in ISIL and demanded to be acquitted, as did the other two suspects in the case.
During the second hearing, on May 27, 2014, the court asked the prosecutor's office to file separate murder charges against Güneş based on the video evidence and the suspect's own admission of his involvement in the execution of the unidentified Syrian man. Yet Güneş, who faced both terror and premeditated murder charges, was surprisingly let go by the unanimous decision of all three judges at the third hearing on Oct. 30, 2014 along with the two other suspects. The release came after Turkey's MİT sent a letter to the court saying that the suspects had nothing to do with ISIL. The letter also said al-Qaeda and ISIL are two separate groups, providing the defense lawyer with the opportunity to make an argument that his clients should be freed because the original investigation was kicked off as an al-Qaeda probe in 2012 but later morphed into an ISIL investigation. MİT, which armed, funded and trafficked jihadist fighters to Syria to oust Turkish President Recep Tayyip Erdoğan's political enemy Bashar al-Assad from power, rushed to the aid of a known jihadist in the nick of time and secured his release.
On March 6, 2015, a public prosecutor launched a new case against Güneş at the Gaziantep 5th High Criminal Court on murder charges based on the video footage, demanding a life sentence. But Güneş had gone missing soon after he was released and never showed up at three hearings on murder charges. The court imposed a travel ban on Güneş before releasing him, a measure that would mean nothing given the fact that he had been in Syria many times before and would be fleeing there at the first opportunity he got. As expected, that is exactly what happened, and MİT saved another jihadist from Turkey's criminal justice system.
Among the contents of the hard drive were also confidential files prepared by the Gendarmerie General Command, the main law enforcement agency in border and rural areas in Turkey. The documents explain how the Turkish gendarmerie gathers intelligence, registers information and processes data, adopts counter espionage measures, turns suspects into informants and implements protective safety measures. Another document shows how suspects should act during processing in the criminal justice system when they get caught. Güneş's maintaining his silence while in police custody on ISIL charges, pleading not guilty at the arraignment hearing and defending himself with a made-up story against incriminating evidence suggests he was very well trained on how to act and had familiarized himself with the measures mentioned in the seized confidential documents. That suggests Güneş had help from inside, most likely from MİT, which had saved him from the criminal justice system when he got caught. He was evading police and military surveillance with the help of MİT.
In the meantime, the Gaziantep court ruled on the terror charges against the three suspects including Güneş on Oct. 22, 2015, 12 days after the deadly Ankara suicide attack in which Güneş was also implicated. The court acquitted Mustafa Delibaşlar and Ökkeş Durmaz although both men were fugitives after their release and known to be key operatives of ISIL in Syria and Turkey. As for Güneş, the court sentenced him to seven years, six months based on evidence that showed his arms training in ISIL camps and murder. In a mind-boggling ruling, the court later reduced the jail sentence for fugitive Güneş based on what it said was good behavior displayed by the defendant during the hearings before he was released from pretrial detention.
Turkish police intelligence had been surveilling Güneş since 2012 as part of a 19-member cell that was initially flagged as an al-Qaeda network in Gaziantep and later monitored for their links to ISIL. The two-year surveillance showed Güneş and others under the leadership of Yunus Durmaz had been actively promoting jihadist ideology through two shell associations, raising funds, attending the funerals of militants who were killed in Syria, promoting ISIL with flag waving ceremonies during weddings and organizing meetings and trainings in wooded areas that attracted as many as 70 people. Yunus Durmaz was killed during a police raid on an ISIL safe house in Gaziantep's Şehit Kamil district in May 2016 when he detonated a suicide vest. Güneş's nephew İsmail Güneş blew himself up in a bomb-laden vehicle in front of Gaziantep police headquarters on May 1, 2016, causing the death of three police officers.
Ahmet Güneş, saved by Turkey's intelligence agency MİT from his court troubles, is believed to still be operating in Syria. His release despite substantial evidence collected against him confirms the revolving door policy of the Erdogan-led Islamist government that allows jihadists to go free when they run into trouble with the law. Former Prime Minister Davutoğlu, a family friend of MİT head Fidan, was right. The government knew all ISIL operatives but did not do anything because they were useful pawns in the bloody and dirty game set up by the Islamist rulers who have been pursuing Islamist policies in Turkey and abroad. Güneş's case joins dozens of other ISIL cases where militants were allowed to act with impunity because of the protective shield provided by the Erdogan regime, which has full control of the criminal justice system in Turkey.