by Abdullah Bozkurt
Increasingly isolated Turkey's Islamist President Recep Tayyip Erdoğan appears set to stir up some troubles for Europe, starting in the Balkans, as part of his belligerent posturing designed to intimidate his regional and global opponents into brokering a deal that will appease his repressive his rule.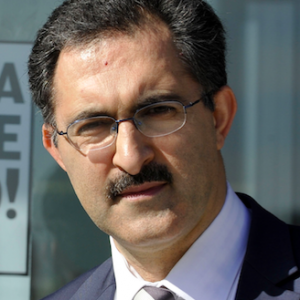 Bashing Germany and other European powers, Turkey's president said in Parliament on July 15 that those who threaten Turkey must realize they will pay a high price for doing so. He claimed Turkey is not just Turkey but rather a nation that has backers all over the world, ranging from each and every state in Europe to remote places in Asia. "Are you sure you know who you are challenging?" a defiant Erdoğan asked, lambasting Germany and other European states that have grown quite frustrated with Erdoğan's disturbing pattern of policies that put their interests at risk.
A recent Cabinet reshuffle that replaced or swapped 11 out of 26 ministers on July 19 has provided some clues as to which direction Erdoğan plans to take Turkey in when it comes to the Balkans. Hakan Çavuşoğlu, an obscure politician who is not well known to the public, was suddenly tapped as a deputy prime minister by Erdoğan. Çavuşoğlu, an Islamist, would be responsible for overseeing two critical government agencies, the Turkish Development Cooperation Agency (TİKA) and the Presidency for Turks Abroad and Related Communities (YTB). Both agencies serve as the main tools for Erdoğan's long arm overseas, disbursing funds, running logistics and providing political and diplomatic cover for clandestine operations planned by Turkey's notorious National Intelligence Organization (MİT).
Çavuşoğlu never served as a minister in the Cabinet before. He has been a lawmaker of Erdoğan's ruling Justice and Development Party (AKP) from Bursa province since 2011. Born in Western Thrace in Greece in 1972, Çavuşoğlu came to Turkey in 1983, to Biga, a town in Turkey's northwestern province of Çanakkale, as a student. He later acquired Turkish citizenship. He was the president of a diaspora institution called the Association for Culture and Solidarity for Turks of Western Thrace (Batı Trakya Türkleri Kültür ve Dayanışma Derneği in Turkish). He has been actively involved in promoting the rights of Turks and Muslims in Greece and other countries in the Balkans. Since many of these expatriate communities have links to Turkey's intel agency, it would be no surprise to find out that Çavuşoğlu's path often crossed that of MİT.
In fact, when Erdoğan rushed a bill to amend the intelligence law in order to protect his confidante Hakan Fidan, the head of MİT who was summoned to testify by prosecutors over MİT agents' deliberate involvement in terror acts in Turkey, it was Çavuşoğlu who defended Turkish intelligence in a speech he delivered at the plenary of the Turkish Parliament on Feb. 20, 2012. The amendment provided blanket immunity for members of MİT from any prosecution and criminal liability. The bill, which stated that no investigation can be launched into Turkey's intelligence agents unless the government gives the go-ahead, was approved with a majority votes from Erdoğan's party, the AKP.
Çavuşoğlu has already been working for some time in linking up with Turkish and Muslim groups in the Balkan states as a politician from Erdoğan's party. Looking at his travel itinerary to Greece and Bulgaria, he appears to have especially focused on Turkish and Muslim groups in these two neighboring countries. He often held talks with diaspora NGOs in Turkey's northwestern Bursa province, where many Turks with Balkan roots settled. He helped address several problems of Turkish migrants from the Balkans such as residence permits and pensions, thereby securing votes for the AKP party from his constituency.
He often made trips to Bosnia and served as chairman of the parliamentary friendship group between Turkey and Bosnia and Herzegovina, a country in which Erdoğan invested much political and economic capital. The return on this investment was seen when we heard Bakir Izetbegovic, the Bosniak member of the Bosnian presidency, calling Erdoğan "the greatest leader of all Muslims" in the world in an interview he gave to Turkey's state broadcaster TRT in late May.
Just like his boss Erdoğan questioned Turkey's borders in what was seen as a neo-Ottomanist policy of the AKP government, Çavuşoğlu too delivered similar remarks. Speaking during budget deliberations for the YTB in Parliament on Feb. 28, 2016, he said Turkey bears historic responsibility towards people in the Balkans, the Caucasus and the Middle East, who turned to Turkey and pray for it. "Nobody who set a path to govern Turkey and who has the ambitions and visions for a strong Turkey can limit its borders in their hearts to a landmass of 780,000 square kilometers [the current territory of Turkey]," Çavuşoğlu stated. He noted that the upbeat rallies in Gostivar, Xanthi (İskeçe) and Sarajevo when the AKP won the elections was confirmation of his party's popularity in the Balkans. Çavuşoğlu even claimed that "there are millions of Turks who have never seen or visited Turkey but are willing to sacrifice their lives for it."
When Bulgaria held national elections in March 2017 amid serious allegations of meddling of Erdoğan's government by Bulgarian authorities, Çavuşoğlu was defending the clandestine activities in the Turkish Parliament. Responding to criticism from main opposition Republican People's Party (CHP) lawmaker Emre Köprülü, who questioned the Erdoğan government's pressure on the electorate for specific candidates in the Bulgarian elections, Çavuşoğlu said on March 7 that there are some 1 million Turks living in Bulgaria and that it was natural for Turkey to engage in some activities and efforts catering to them.
It is no secret that Erdoğan has been funding and supporting Islamist parties among Turkish and Muslim constituencies in many Balkan states. He actually openly admitted that during an interview he gave to Albania TV in June 2017 during which he said there is nothing wrong in supporting political parties that share an ideology similar to that of his Islamist AKP in the Balkans and other European countries. He even went further by adding that "nobody should be bothered by this effort."
Now Çavuşoğlu is at the helm of this Balkans project as deputy prime minister and can channel more support to the Turkish government's clandestine activities that amount to blatant interference in sovereign states. According to official records, Turkey has spent $313 million in the Balkans via TİKA. That does not include other funds provided by Turkish government agencies like the YTB, the Yunus Emre Institute and AFAD. Nobody knows how much money was spent from Erdoğan's discretionary fund, which had skyrocketed to TL 3.3 billion (about $876 million) as of the beginning of 2017.
The mobilization of Turkish and Muslim communities abroad has become a policy of the Erdoğan government, something host governments find quite troubling.
In fact a European Parliament resolution that approved the critical 2016 Commission Report on Turkey on July 6, 2017, which called for the freezing of accession talks, captured Erdoğan's clandestine activities in member states. It underlined that "that the Turkish government must refrain from systematic efforts to mobilize the Turkish diaspora in member states for its own purposes; notes with concern the reports of alleged pressure on members of the Turkish diaspora living in member states; and condemns the Turkish authorities' surveillance of citizens with dual nationality living abroad."
It remains to be seen how far the Erdoğan government is willing to push on this front and to what extent governments in the Balkans will allow him to continue doing this Islamist thug's dirty bidding in their own backyard.