by Abdullah Bozkurt
The Erdoğan regime's destabilizing long arm in cultivating recruitments among Turkish expatriates abroad to serve the interests of the current Turkish government's Islamist policies has apparently been upgraded to a new 2.0 version with an aggressive campaign to enlist allies among non-Turkish Muslim communities, presenting a new and difficult challenge for host governments, especially in Europe and North America.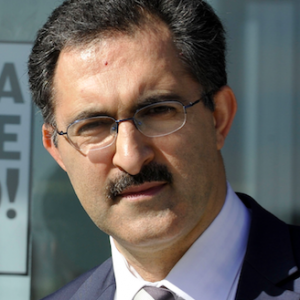 A European Parliament resolution that approved the critical 2016 Commission Report on Turkey on July 6, 2017, which called for the freezing of accession talks with Turkey, captured Erdoğan's clandestine activities in member states. It underlined that "that the Turkish government must refrain from systematic efforts to mobilize the Turkish diaspora in member states for its own purposes; notes with concern the reports of alleged pressure on members of the Turkish diaspora living in member states; and condemns the Turkish authorities' surveillance of citizens with dual nationality living abroad."
But it fell short of taking a snapshot of the non-Turkish Muslim groups that Erdoğan has been targeting in Europe for some time now. This is the niche market Erdoğan and his Islamist thugs have been investing in to create proxy groups to use as leverage in the arm-twisting game plan they hope to play. The main clientele solicited for this is composed of Uyghurs from China and the Central Asian republics, Immigrants from African countries such as Egyptians, Libyans, Moroccans, Sudanese and Somalis, Arabs from the Gulf and the Middle East and European Muslims from the Balkans.
It is easy to map out the fabric of this pattern just by reviewing the meetings held abroad by Erdoğan and other Islamist rulers during their travels. More often than not Muslim figures were invited to meet with Turkish officials either as collective groups in town-hall-style meetings or for private audiences in hotels or Turkish embassy/consulate buildings. For example, during the US visit in September 2016 to attend the UN General Assembly, Erdoğan received many Muslim figures, mostly from non-Turkish Muslim Brotherhood networks, in a private meeting. When Ahmet Davutoğlu, then prime minister, visited the UK in January 2016, he met with Muslim figures as well.
The groundwork for such meetings was laid by various Turkish government agencies including the Foreign Ministry, Turkish Development and Cooperation Agency (TİKA) and the Presidency for Turks Abroad and Related Communities (YTB), but the lead was taken by the Diyanet, a religious directorate that was upgraded to 10th place on the state protocol list from 51st in 2012. The Diyanet, a mammoth organization with some 150,000 employees, was given additional funding from the central budget to supplement the billions of dollars it already controls in cash, assets and properties through foundations.
The Erdoğan government has not hesitated to mobilize its assets in the Muslim communities it has cultivated in European capitals whenever it came under pressure. For example, when Erdoğan clearly shifted Turkey's foreign and defense policy to favor Qatar against other Gulf and Arab nations, he also mobilized his proxies to hold protests in European capitals. On July 8, 2017, some 200 people including Egyptians, Palestinians, Algerians, Moroccans and Tanzanians, led by a Turkish man linked to the Erdoğan government, protested in Geneva in favor of Qatar, chanting anti-Egypt and anti-Emirates slogans. On March 12, 2017, in order to send a message to the Dutch government over a row on a ban for a Turkish political campaign in the Netherlands, Erdoğan's henchmen organized two rallies in Sarajevo, one in front of the Dutch Embassy building and the other at an Ottoman bazaar in the city center, which were attended by the Turkish ambassador as well as non-Turkish Muslim groups.
There are many examples to cite of similar mobilizations of Erdoğan's proxy groups from European capitals including Vienna, Berlin, London, Brussels, Paris and Stockholm at one time or another. It is not just Turkish government agencies that were involved in this major scheme of recruitment and mobilization. Erdoğan, through his ruling Justice and Development Party (AKP) grassroots mechanisms, set up parallel networks under the cover of commercial enterprises, NGOs and foundations so that he can fund various Islamist groups.
The leaked emails of Erdoğan's son-in-law Berat Albayrak revealed how Erdoğan's operatives funded and organized anti-Egypt rallies in New York in November 2013. The operative, named Halil Danışmaz, who then led a front NGO called the Turkish Heritage Organization, reported to Albayrak and Erdoğan's son Bilal that an Egyptian group was meeting every week under their care and that even the slogans on placards that were displayed in protests were prepared by Turkey.
Another Albayrak email uncovered how the Union of European Turkish Democrats (UETD) and the Union of NGOs of the Islamic World (UNIW) have worked together in Europe to promote goals established by the Erdoğan family. In an email dated Jan. 21, 2013 and sent to Albayrak, a man named İsmail Emanet, then head of the youth branches of the UNIW, sent a detailed report to Erdoğan's son-in-law on activities in Europe. In the 19-page report, Emanet, who is now advisor to Energy Minister Albayrak, said the UETD must be overhauled to better realign with the Islamist government's goals and suggested that the Turkish-Islamic Union for Religious Affairs (DİTİB), the wealthy organization that is run by imams who were sent by the Turkish government to Europe, work closely with the UETD. Speaking to an Albanian TV station in June 2017, Erdoğan publicly said his government had been helping out political parties in Europe that share his Islamist AKP's ideology and remarked that nobody should be bothered by this.
The alignment of Turkish and non-Turkish Muslim groups for the interests of the Erdoğan regime abroad has parallels in Turkey as well. Many Islamist groups including radical organizations from various countries found a safe haven in Turkey where they were sheltered, funded and supported by the Erdoğan government. On that fertile ground, jihadist cells have been able to mushroom across many provinces in Turkey, presenting a serious security challenge for the future viability of the republic. Small wonder that foreign jihadists easily made trips to Turkey, immediately linked up with a network there and raised arms, funds and recruits to fight in Syria and Iraq or travel to Europe to stage deadly attacks.
There are many recent examples that suggest a pattern by which Islamic State in Iraq and the Levant (ISIL) militants had used Turkey both as a gateway to jihadist regions in Syria as well as a springboard for returning to Europe to conduct killing sprees. Hayat Boumeddiene, a French national of Algerian origin who was the female accomplice of Islamists behind deadly attacks in Paris in January 2015, came to Turkey on Jan. 2, 2015 and stayed in Istanbul for two days before moving to the border province Şanlıurfa, where she spent four days before finally crossing into Syria. Turkish intelligence had tracked her movements and listened to her conversations yet allowed her to work closely with ISIL cells in Turkey.
Ismail Omar Mostefai, (DOB Nov. 21, 1985), a Frenchman of Algerian descent who was involved in the Bataclan concert hall attack that killed 89 people (130 in total in coordinated attacks) on Nov. 13, 2015, travelled to Turkey at the end of 2013 and moved on to Syria afterwards. He was known to Turkish intelligence, which tracked his movements and shared details with French authorities in December 2014 and June 2015.
Brussels bombers Ibrahim El Bakraoui and his brother Khalid el-Bakraoui, who were involved in the deadliest act of terrorism in Belgium's history on March 22, 2016, which killed 32 civilians, also turned out to be in Turkey. Ibrahim El Bakraoui, a Belgian national of Moroccan descent, flew to Turkey's tourist resort city of Antalya on June 11, 2015 and moved to the border province Gaziantep on June 14. He was caught three days later as he was trying to cross into Syria and deported to the Netherlands on July 14, 2015. His brother Khalid el-Bakraoui entered Turkey on Nov. 4, 2014 through an Istanbul airport. He was let in without any trouble. He left Turkey 10 days later on his own. The entry ban for Khalid el-Bakraoui was imposed on Dec. 12, 2015, after Belgium issued an arrest warrant for him on the same day.
The accomplices of Anis Amri, a Tunisian national who drove into the Christmas market in Berlin on Dec. 19, 2016, killing 12 people, were detained in Turkey after the incident. German citizens of Lebanese origin identified as Muhammed Ali K., Yusuf D. and Bilal Yosef M. were arrested in March 2016 in an operation conducted by the police acting on an intelligence tip as the suspects were about to leave Turkey. A fourth man, a German national of Jordanian descent, was also detained in Turkey's western city of İzmir.
Akbarzhon Jalilov, a Russian national who was born in Kyrgyzstan, killed 14 people in a blast on the St Petersburg metro on April 3, 2017. He came to Turkey in late 2015 and had spent a year before he got deported on migration violations in December 2016. Rakhmat Akilov, the Uzbek national who rammed a truck into a crowd in Stockholm and killed five people on April 7, 2017, had also spent some time in Turkey, tried to cross into Syria and was shipped back to Sweden. Salman Abedi, a British national of Libyan descent, killed 22 people at a pop concert in the northern English city of Manchester when he blew himself up on May 22, 2017. Before the attack, he was in Libya and returned to the UK via Turkey and Germany. He was believed to have been supported by accomplices in Turkey. Youssef Zaghba, one of the three London bridge attackers on June 3, 2017 that killed eight, was detained in Italy in 2016 when he attempted to travel to Syria via Turkey. Zaghba had dual Moroccan and Italian citizenship.
It appears that Turkey has become a magnet for radical nut heads and religious zealots under the Islamist regime of President Erdoğan, whose disdain for Turkey's allies and partners is no secret. It is absolutely clear that Erdoğan and his thugs are bent on radicalizing the Turkish population, be it in Turkey or abroad, and they seem quite determined to enlist non-Turkish Muslims for what they see as the holy battle against "infidels."
This is one of the reasons why European governments are reluctant to allow Turkish officials including President Erdoğan to hold rallies and deliver venomous speeches to expatriates and other Muslim groups in European cities.
European intelligence services are already on alert tracking the espionage, recruitment and profiling activities of the Turkish government and dismantling the operational capabilities of Erdoğan's long arm.