Abdullah Bozkurt
The pattern of increasing cases of arbitrary refusal of consular services to critics and dissidents abroad by Turkey's embassies and consulates is yet another example of how Turkish democracy has taken a turn for the worse on its way to becoming a 21st century autocratic regime that disregards its obligations and commitments under international law.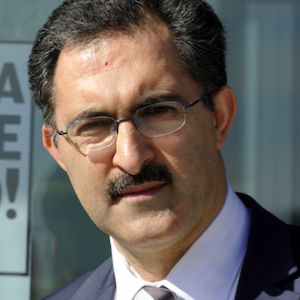 The undeclared policy being applied at Turkish consulates has victimized many Turkish nationals who are left without valid passports and unable to obtain official documents such as birth certificates and powers of attorney. Through the abuse of consular services in violation of Turkish law as well as international agreements, the persecution of vulnerable groups on the home front has now clearly spilled overseas. The practice differs from one consulate to another but ranges from outright refusal to serve Turkish citizens deemed disloyal to the regime of President Recep Tayyip Erdogan to citing technical difficulties as an excuse not to render services.
This represents a clear violation of the Vienna Convention on Consular Relations and its Optional Protocols (1963). Article 5 of this convention states that consular staff must protect, assist and help nationals, especially protecting the interests of minors and ensuring all nationals have appropriate legal representation to safeguard their rights and interests. The Turkish government's policy of discrimination at consulates and embassies also contravenes its obligations under the International Convention on the Protection of the Rights of All Migrant Workers and Members of their Families (1990). If the victim is a woman, there may also be a case against Turkey under the Convention on the Elimination of All Forms of Discrimination against Women (1979).
The Committee on Migrant Workers (CMW) monitors the implementation of the migrant workers convention as part of its mission under the Office of the United Nations High Commissioner for Human Rights (OHCHR). CMW experts have made a series of recommendations to Turkey to remedy its shortcomings under the treaty and asked the Turkish government how Turkish embassies and consulates are complying with treaty commitments.
In its response to the UN, on April 8, 2016, Turkey said "regardless of the statuses of Turkish citizens living abroad such as 'worker/employer' or 'asylum seeker/refugee,' all the acts related to their civil status, nationality, passport, and notarial acts are carried out by the Turkish General Consulates and Consular Sections of Embassies of the Republic of Turkey." The UN committee also queried Turkish diplomats before publishing its report in a meeting held at the Palais des Nations, Geneva, on April 15, 2016 under the chairmanship of Jose S. Brillantes, the head of the UN CMW and former undersecretary of the Philippines foreign ministry. Appearing at the hearing, Ambassador Mehmet Ferden Çarıkçı, permanent representative at the Turkish mission to the UN in Geneva, tried to dispel concerns and said his government was closely monitoring the problems of Turkish migrants abroad.
The CMW experts were not convinced and concluded in their report published on May 31, 2016 that the Turkish government should give statistical data and examples of assistance provided to Turkish expatriates by consulates. What is more, it urged the Turkish government to "ensure that all migrant workers and members of their families have recourse to consular support for the protection of the rights set out in the Convention." Instead of listening to the warnings of the UN, the Turkish government has intensified its practices of discrimination in consular services, confiscating passports presented for renewal and refusing to provide notary services and power of attorney requests.
Most diplomats and consular officers are aware of the seriousness of these infractions under national laws as well as international conventions, yet they are intimidated by the Islamist government, which has already purged 408 employees (350 are career diplomats) from the Foreign Ministry on dubious grounds and without any credible evidence of criminality. Some of them, including three ambassadors, were arrested in Turkey on trumped-up charges. These include Gürcan Balık, a top diplomat who worked as chief foreign policy advisor to former president Abdullah Gül and special advisor to former foreign minister Ahmet Davutoğlu. That is the reason why some diplomats did not even return to Turkey when they were recalled and instead sought asylum in other countries to avoid jail time.
The refusal to offer consular services in great part hit members of the Hizmet (service) movement, which is inspired by the teachings of US-based cleric Fethullah Gülen and focuses on science education, volunteerism, interfaith and intercultural dialogue and charity aid. The movement runs a worldwide network of high-performing and very competitive schools in over 150 countries. Turkish teachers employed in these schools and other Hizmet volunteers suddenly found themselves stranded in host countries when their passports were arbitrarily revoked by the Turkish government. In several cases, the United Nations High Commissioner for Refugees (UNHCR) has been able to offer legal status to these people who are left in limbo and helped them navigate this troubled patch.
Erdogan's large-scale witch-hunt persecuting critics and opponents who have done nothing wrong other than exercising their right to dissent from the prevailing ideology of Islamists in the government has had global repercussions, creating rifts with other countries, placing Turkey in flagrant violation of international law and in contravention of its obligations under conventions. It is time to put a stop to this, not by naming and shaming Erdogan's regime in Turkey, but rather with policy responses that will send a strong message to Turkey.