Abdulkadir Masharipov, the prime suspect in a Jan. 1 massacre at the Reina nightclub that killed 39 people, was captured on Monday night with his young son in the Esenyurt district of İstanbul, CNNTürk reported.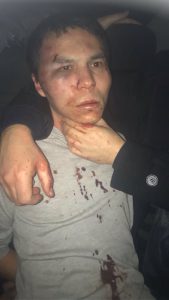 Masharipov was apprehended in a joint operation carried out by the İstanbul police and Turkey's National Intelligence Organization (MİT). TGRT reported that he was found in the home of a Kyrgyz citizen, situated in a gated community, where he had been for the last three days, and was taken into custody along with three other people who were in the house at the time.
The suspected killer will undergo a medical check and then will be taken to police headquarters in Fatih.
Last week Hurriyet reported that Uzbek citizen Masharipov fled with his son.
According to the report, Masharipov's wife was apprehended by police in İstanbul's  Maltepe district. Police sources noted that after the nightclub attack, in which 39 people were killed, Masharipov fled with his 4-year-old son, leaving his wife and 18-month-old daughter behind.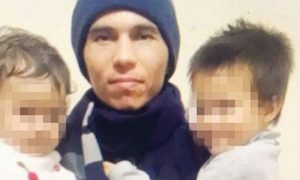 Police information indicates that Masharipov and his family arrived in Konya province at the beginning of 2016, and at the end of December they moved to another home in the Başakşehir district of İstanbul. His wife told the police that he bade farewell and left a house in the Zeytinburnu district of İstanbul, where he had met with his family, before the attack. Masharipov then returned to the house and left with his son aged 4 the same day. According to the report, police have taken Masharipov's daughter under protection.
The Islamic State in Iraq and the Levant (ISIL) claimed responsibility for the Reina attack. Masharipov was called "Ebu Muhammed Horasani," by ISIL.
This video was recorded by the Doğan news agency on Monday as police detained an alleged roommate of the gunman.